Mar 17, 2020
"All your dreams are on the other side of fear".
– Patrick Sweeney
Fear is a powerful emotion that easily paralyzes us and prevents us from reaching our goals. Patrick spent six (6) years studying this as he transformed his life after a near-death experience and is sharing the scientific and emotional findings with you.
Here during this coronavirus pandemic, your fears are rooted in neuroscience and you have the ability to transform fear into a fuel that supports your courage! Click or tap on the image below to see and hear Patrick talk about courage, leadership, the importance of being present and how you can make the best of this national emergency that is impacting our way of life: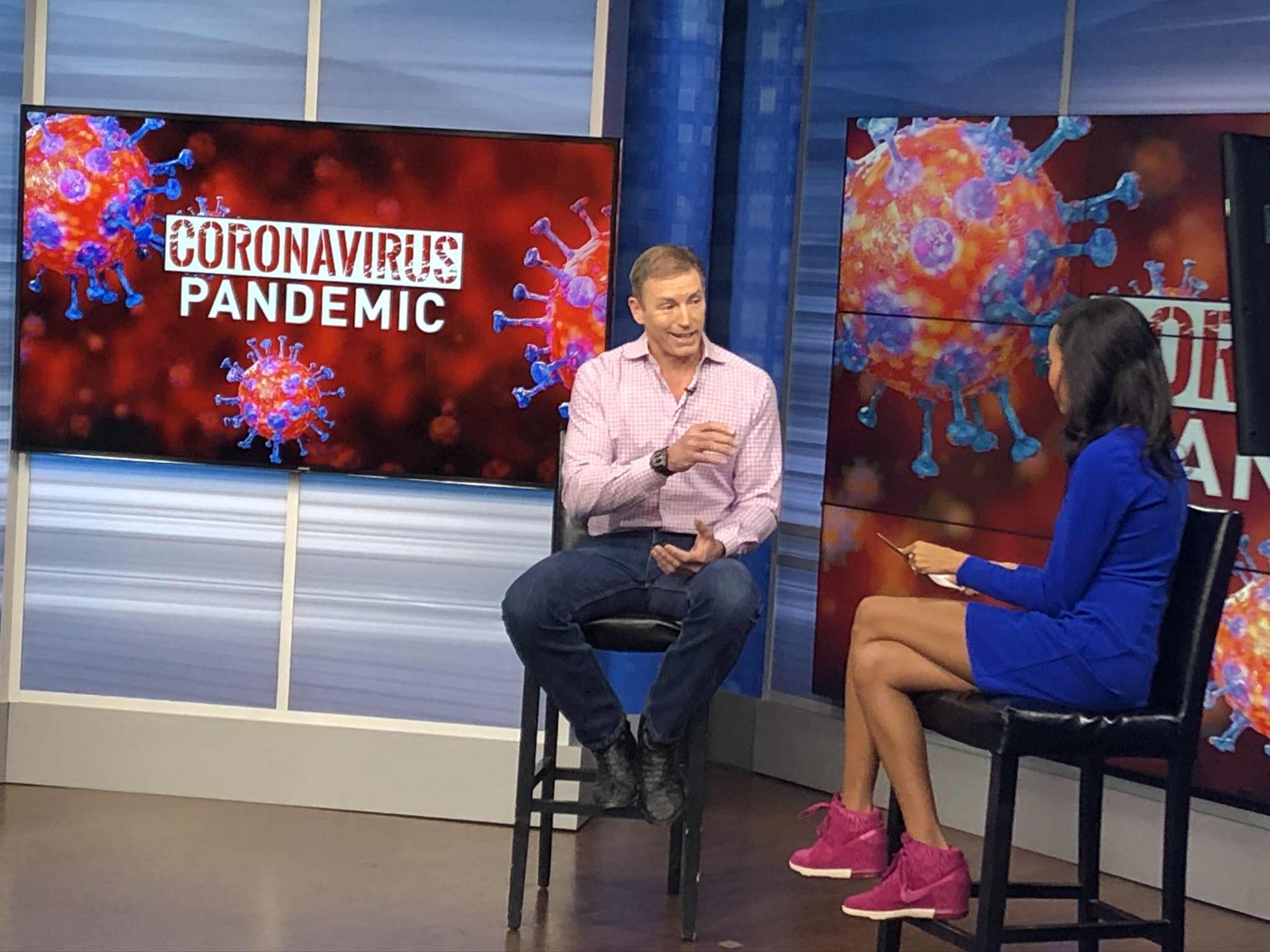 Patrick also knows the value of implementing supplemental oxygen into his training, performance and recovery. Around the globe, he challenges himself to achieve inspirational physical feats, which have included: cycling to Everest Base Camp (the only person to ever do so), hiking and cycling Mt. Kilimanjaro, winning the 4-person-per-team cycling event 'Race Across America' (Oceanside, CA to Annapolis, MD) with his co-ed teammates, racing in the Iditarod Trail Invitational, rock climbing to the summit of Devil's Tower in Wyoming and earning the belt buckle at the Leadville Trail 100 MTB.
Having trained at the United States Olympic Training Center, Patrick is also keenly aware about the benefits of supplemental oxygen for supporting an athlete's performance and recovery! Click or tap the image, below:
You can learn about how to transform your fears into the fuel that supports your courage by reading his recently released book, 'Fear Is Fuel' – having just been released several weeks ago, we cannot imagine a better time for it to be available than now. You can pick up in-store and online from Barnes and Noble, on Amazon, or request it from your favorite bookseller.
Thank you for sharing your passion for empowering others Patrick! We are very proud to know that you trust and implement Boost Oxygen…here is your shoutout to Pinstripes Media for your appearance on WJLA-ABC's 'Good Morning Washington' as well as your other Washington, DC media appearances. Being a Red Sox fan, you appreciate their alter-ego in representing you as 'Green Monsta Media'!