"I learned about Boost Oxygen about 2 years ago when I ran across it at a local nutrition store in Hayward, California called Kraski's Nutrition. Initially I was pretty intrigued by them having ultra-lightweight portable oxygen. Fast forward a year later , I was embarking on a long hike over a short period of time, coming off of very minimal rest, and at high altitudes."
"As a professional pilot , I understand what fatigue can do to a body with sleep deprivation. I called Eli at Kraski's and let him know my situation – he said I should take some Boost Oxygen on the trail with me!! I must say it was by far the best recommendation to date.
It was time to join the Endeavor Team Challenge! I entered this challenge at 3:45a in the morning in the Sierra Nevadas! I came straight from work and received no sleep before entering the wilderness with my good friend for the challenge. At 4am we were running 90lb sleds, doing burpees, then carrying each other through cold wet fields at 6,600 feet of elevation. Roughly 2 hours later, we had peaked 6 of the 42-mile journey we would have to complete in 24 hours of hiking. I was peaking a mountain around 9,000 feet elevation; and at this point my body began to shut down. I was fatigued. My body wanted rest, but I knew I had to press on. I grabbed the menthol-eucalyptus portable Boost and took a quick hit from the bottle – and instantly was feeling much, much better!"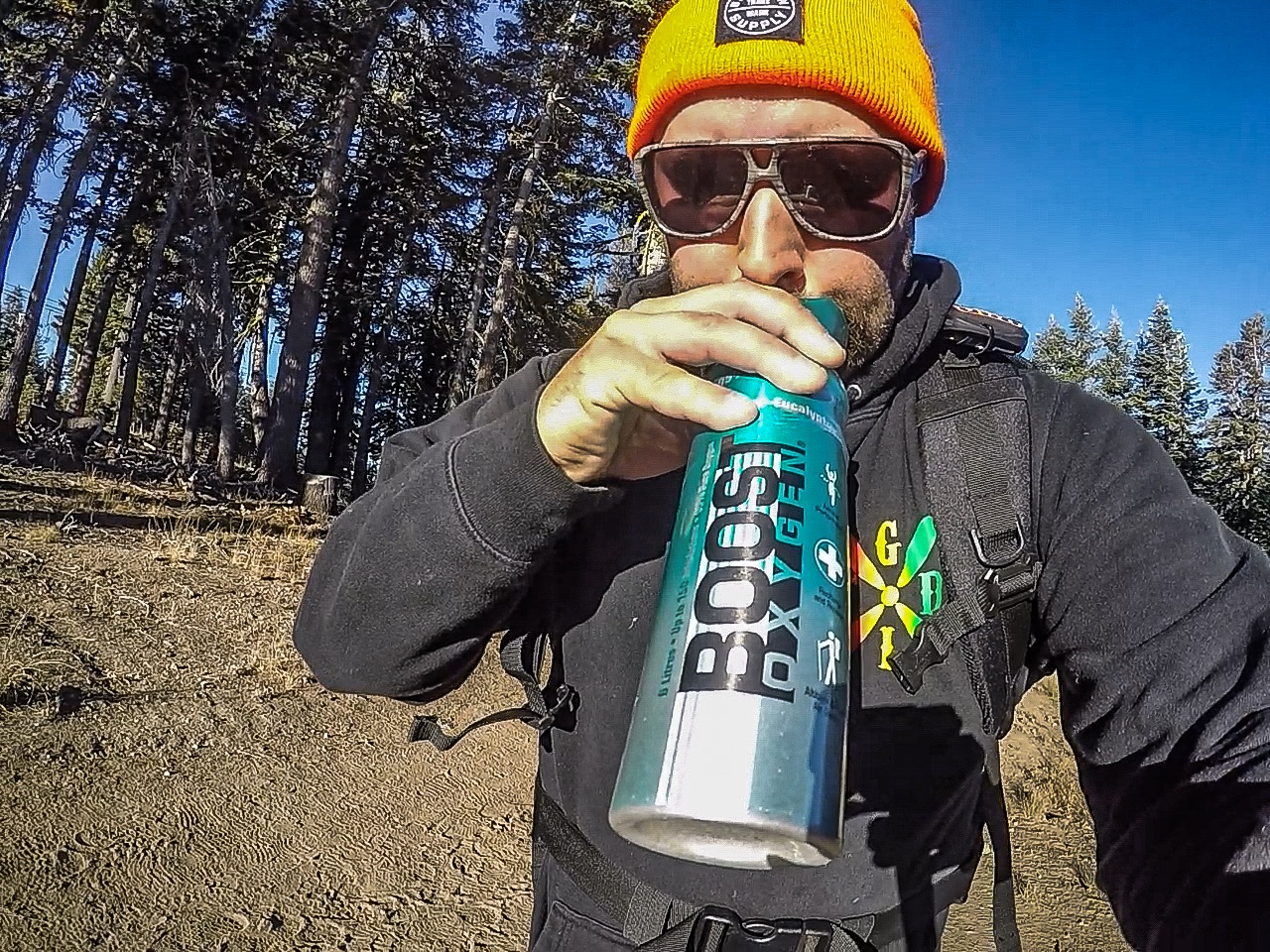 "Having extra oxygen helped me through this challenge. I run an outdoors adventure company called The Adventure Unknown. We range from skydiving, mountain bike riding, freestyle motocross, adventure riding, hiking, rock climbing and various other outdoor activities! We love that Boost comes in 3 different sizes and we actively bring them with us! We highly recommend this product it has so many useful applications!"
Matt Sill  @matty_sill 
---
Thank you for sharing your experiences with us Matt!