Jan 22, 2021
Shark Tank star Kevin O'Leary on the benefits of using Boost Oxygen
Shark Tank star Mr. Wonderful Kevin O'Leary just doesn't invest in Boost Oxygen – he also uses it daily as a trusted all-natural respiratory support during his meetings, exercise, travel schedule and more.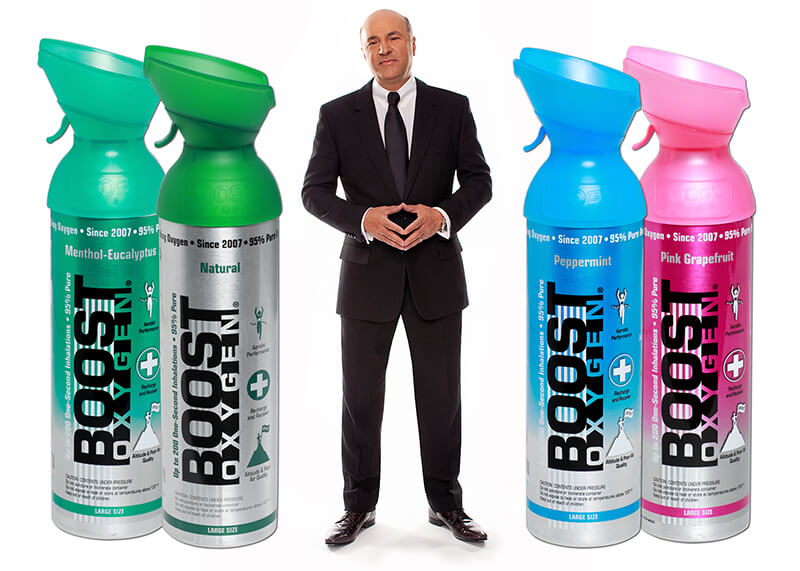 In October 2019, Boost Oxygen appeared on the hit ABC show "Shark Tank" and agreed to a million-dollar deal with Kevin O'Leary. After the appearance, O'Leary was not only impressed with the growth and popularity of Boost Oxygen, but he also enjoyed using the product. O'Leary regularly does television and online media appearances from his homes in Miami and Toronto, and Boost Oxygen canisters are almost always seen nearby on his workspace.
Articolo correlato: Un affare da un milione di dollari per Boost Oxygen su Shark Tank
Mr. Wonderful has also appeared on the home shopping channel QVC to discuss the benefits of using Boost Oxygen!
In addition, O'Leary took part in an exclusive interview with Boost CEO Rob Neuner and COO Mike Grice to celebrate the one-year anniversary of Boost Oxygen's appearance on Shark Tank. O'Leary discussed his decision to partner with Boost Oxygen that night, the growth of Boost Oxygen, his advice to business owners and entrepreneurs during the pandemic, as well as some inside info on the taping of the new season of Shark Tank:
Kevin O'Leary has also appeared in other videos to discuss the benefits of using Boost Oxygen: