Mar 21, 2022
Interview with Boost Oxygen Founder Rob Neuner on the Rush To Reason Podcast
Listen to this exclusive interview with Boost Oxygen Founder and CEO Rob Neuner on the "Rush To Reason" podcast hosted by John Rush. In the interview, Neuner talks about how he started Boost Oxygen, the manufacturing process behind portable supplemental oxygen, the benefits of using supplemental oxygen, Boost Oxygen on Shark Tank and so much more.
From beer importer to Shark Tank success story, Boost Oxygen CEO Rob Neuner hasn't had the most traditional career path. After all, a "canned oxygen" business isn't the easiest concept to explain to doubtful customers and retailers. But in a matter of 15 years, he and his unwavering staff have managed to turn an airy idea into the #1 most trusted brand of supplemental oxygen on the market.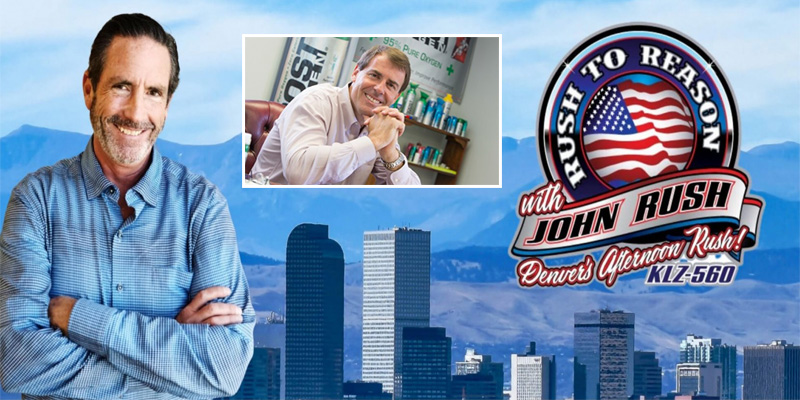 Now you can find Boost Oxygen in over 12,000 retailers across the country. Portable oxygen has become so big that it was featured on The Simpsons and American Idol, and Boost was also used by players on the sidelines during Super Bowl LI between the Patriots and Falcons. Celebrities clutch cans while they winter in ski towns and some of the biggest singers in the world have a can on stage during shows.
With nearly 10 million canisters sold in over 50 countries across the globe, Boost Oxygen has quietly yet diligently staked their claim as one of the fastest-growing companies in the country.