20 giugno 2018
Since 2007, Boost Oxygen has been the #1 trusted brand worldwide. It's from around the world that world class automobile and motorcycle racers descend upon America's Mountain, Pikes Peak, in Colorado Springs, Colorado, to compete in The Broadmoor Pikes Peak International Hill Climb – what is referred to as the toughest mountain race on the planet. This year marks the 96th running of the 'Race to the Clouds' and the at-altitude setting makes for a unique and extremely challenging environment. Therefore, race teams choose to have Boost Oxygen on-hand to support them in their preparations and race day performance.
Tom Osborne, presidente della Broadmoor Pikes Peak International Hill Climb, ha dichiarato: "Il vostro prodotto è prezioso per il nostro staff e i nostri volontari. Lo uso sempre quando sono in montagna. Grazie per il sostegno alla Pikes Peak International Hill Climb".
Rob Neuner, cofondatore e amministratore delegato di Boost Oxygen, afferma: "Siamo abituati a vedere gli atleti d'élite con una bottiglia di Boost a supporto delle loro prestazioni. Ciò che rende unico questo evento di livello mondiale è la combinazione di atleti d'élite che guidano e guidano macchine ad alte prestazioni, all'interno di un ambiente molto impegnativo in quota, che richiede loro una concentrazione totale e riflessi affilatissimi durante la corsa a un'altitudine di 14.115 piedi; è incredibile ciò che fanno".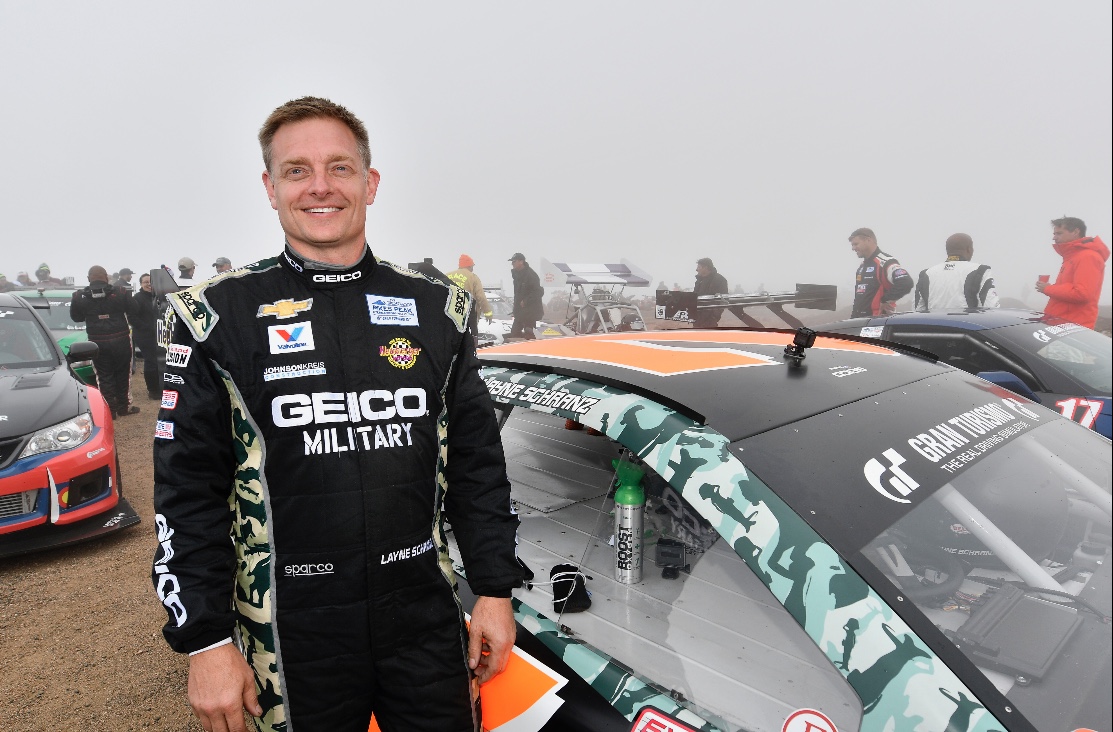 Neuner afferma inoltre: "Ci rende estremamente orgogliosi sapere che il nostro prodotto consente alle squadre di supporto di lavorare su queste auto e moto durante la preparazione della gara, al personale e ai volontari di essere più comodi durante l'allestimento dell'evento, e ai piloti e ai motociclisti di usarlo prima e subito dopo, convalidando davvero il nostro concetto di rendere l'ossigeno portatile, comodo e conveniente. Abbiamo avuto squadre di gara da tutto il mondo che hanno preordinato Boost per averlo in loco al loro arrivo in Colorado. È questo livello di coinvolgimento e di utilizzo che ci ha portato a diventare sponsor ufficiale, e siamo molto orgogliosi di esserlo".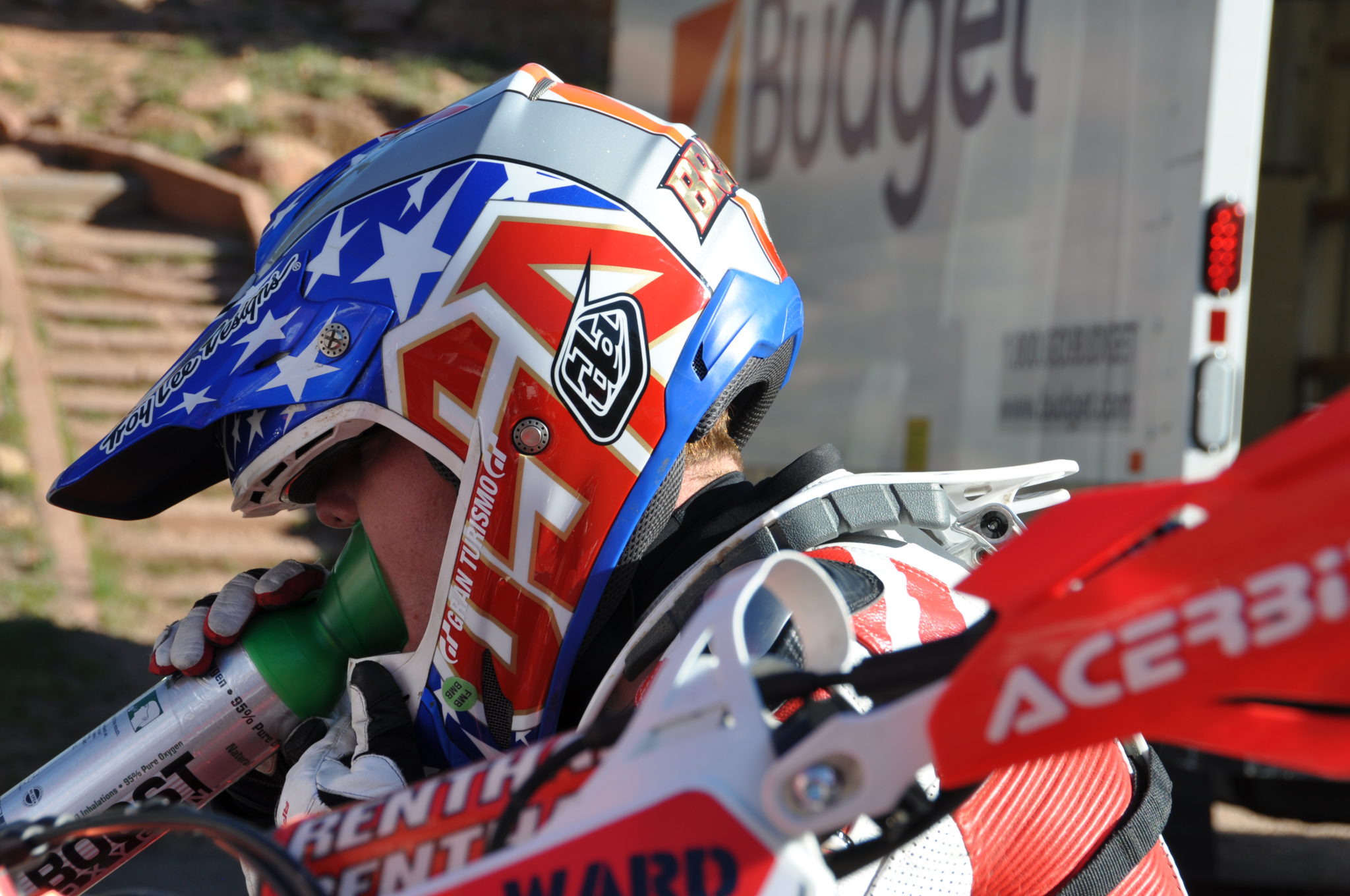 The Broadmoor Pikes Peak International Hill Climb takes place on Sunday, June 24th and is preceded by a Fan Fest celebration in downtown Colorado Springs on Friday night, June 22nd. At this free event, fans can get up close and personal to meet top PPIHC qualifiers, watch freestyle motocross jumpers perform in the middle of Tejon Street, taste and vote for the best chili from a Fire Fighter Chili Cook-off and experience so much more during this 10-block street party. In cooperation with Colorado-based Christy Sports, a ski and snowboard shop with locations through Colorado, Utah and Washington that chooses to exclusively carry Boost Oxygen, Boost will be available for purchase on-site at the Boost expo booth as many visiting fans do not fully appreciate or expect the negative effects of altitude. For many years, Team Ducati has integrated Boost into the race preparations: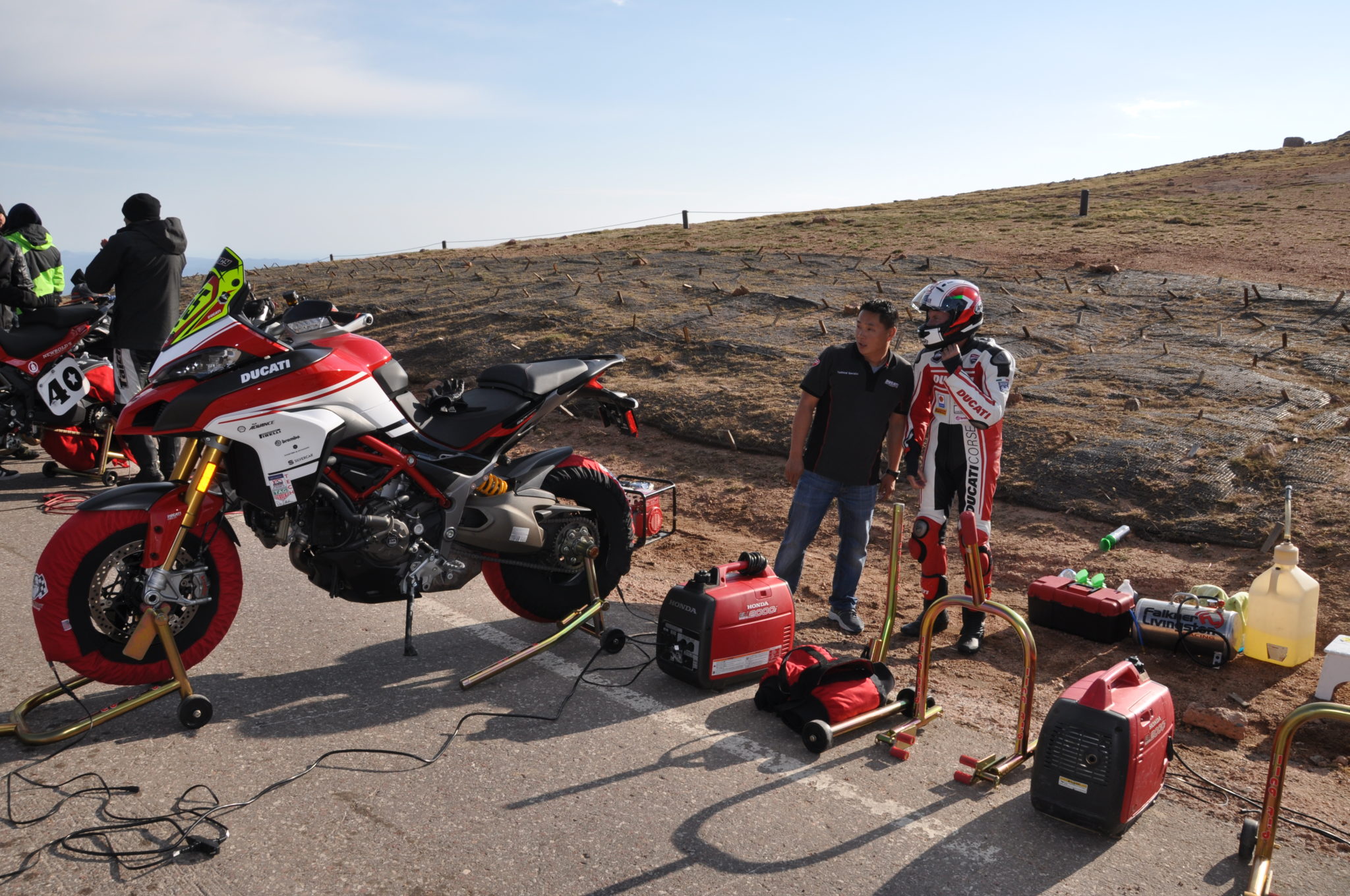 Boost Oxygen is the worldwide leader of providing portable, lightweight, and affordable bottles of 95% pure oxygen in the retail consumer market. Professional athletes have had the opportunity to fuel their talent with oxygen for decades. Now, athletes of all ages and competing in any sport can experience these same benefits for supporting their performance, recovery and results with Boost. In Colorado Springs, fans can pick up a Boost at any of our retailers there in Colorado: Christy Sports, Dick's Sporting Goods, Big 5 Sporting Goods, Sun and Ski Sports, Elevation Hydration, Safeway, King Soopers, Gearonimo Sports, Walmart, Scheels All Sports and The Broadmoor.
About The Broadmoor Pikes Peak International Hill Climb:
The Broadmoor Pikes Peak International Hill Climb (PPIHC), brought to you by Gran Turismo, also known as The Race to the Clouds, is an annual invitational automobile and motorcycle hill climb to the summit of Pikes Peak – America's Mountain in Colorado, USA every year on the last Sunday of June. Founded in 1916 by Spencer Penrose (also the founder of The Broadmoor Hotel, Pikes Peak Highway and El Pomar Foundation), The Broadmoor PPIHC takes place on a 12.42 mile (19.99 km) public toll-road boasting 156 turns, while competitors climb 4,720 ft. (1,440 m.) from the 9,390 ft. (2,862 m.) Start Line at Mile 7 marker on the Pikes Peak Highway to the 14,115 ft. (4,300 m) Finish Line at the mountain's summit.  As the drivers climb toward the summit, the thin air slows reflexes and saps competitor's mental and muscle strength in addition to robbing internal combustion engines of up to 30% of the power they are capable of at the Start Line. Competitors and vehicles must be in top shape and condition simply to finish, let alone win. The race is self-sanctioned and is the most diverse one day motorsports event in the world with everything from Sidecars, Motorcycles, and 1,400+hp EV & Unlimited Racers being able to compete in the same event. For more information,visit ppihc.org and follow on social media: Facebook (@PikesPeakHillClimb), Twitter (@PPIHC), Instagram (@pikespeakhillclimb).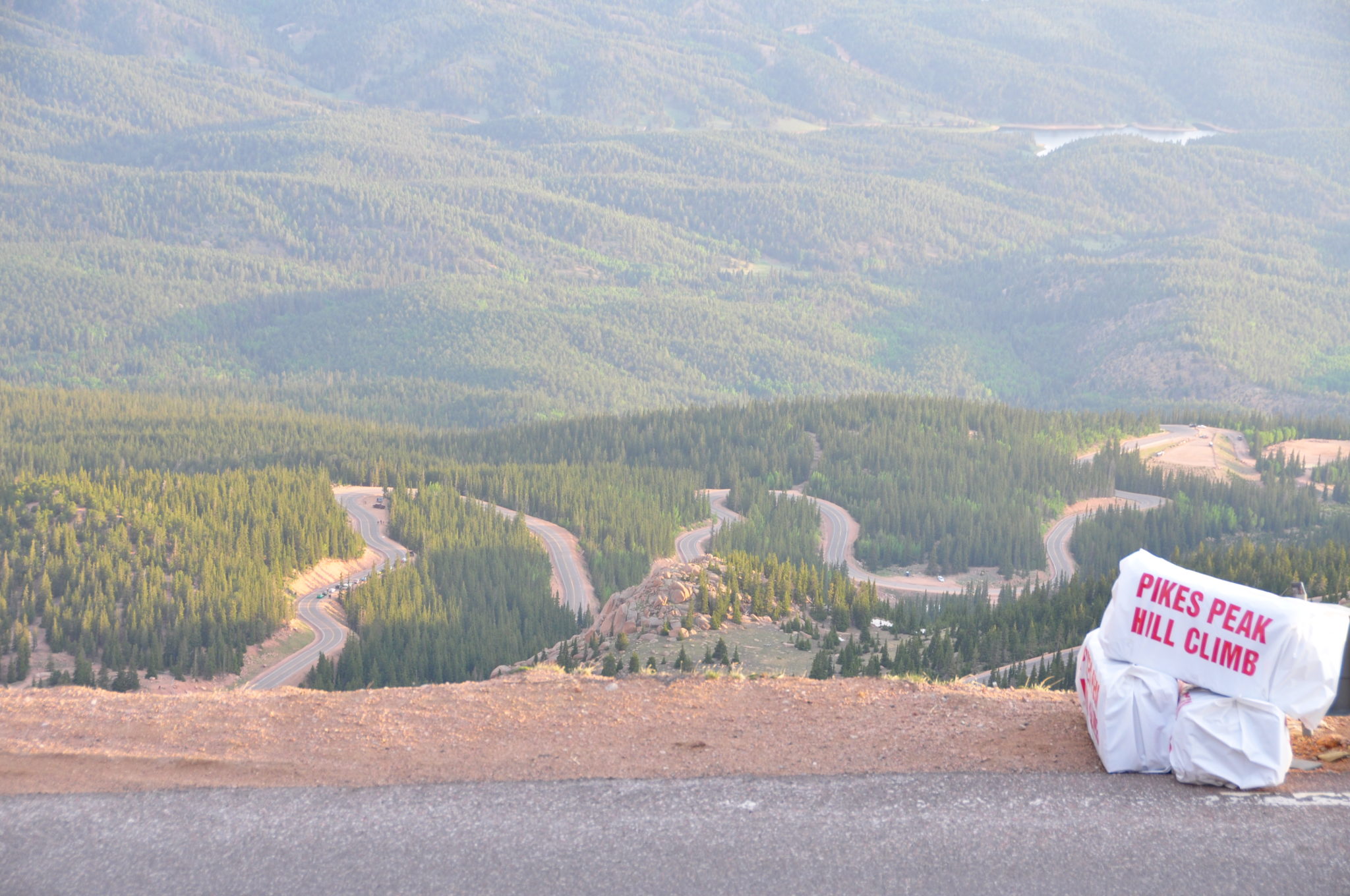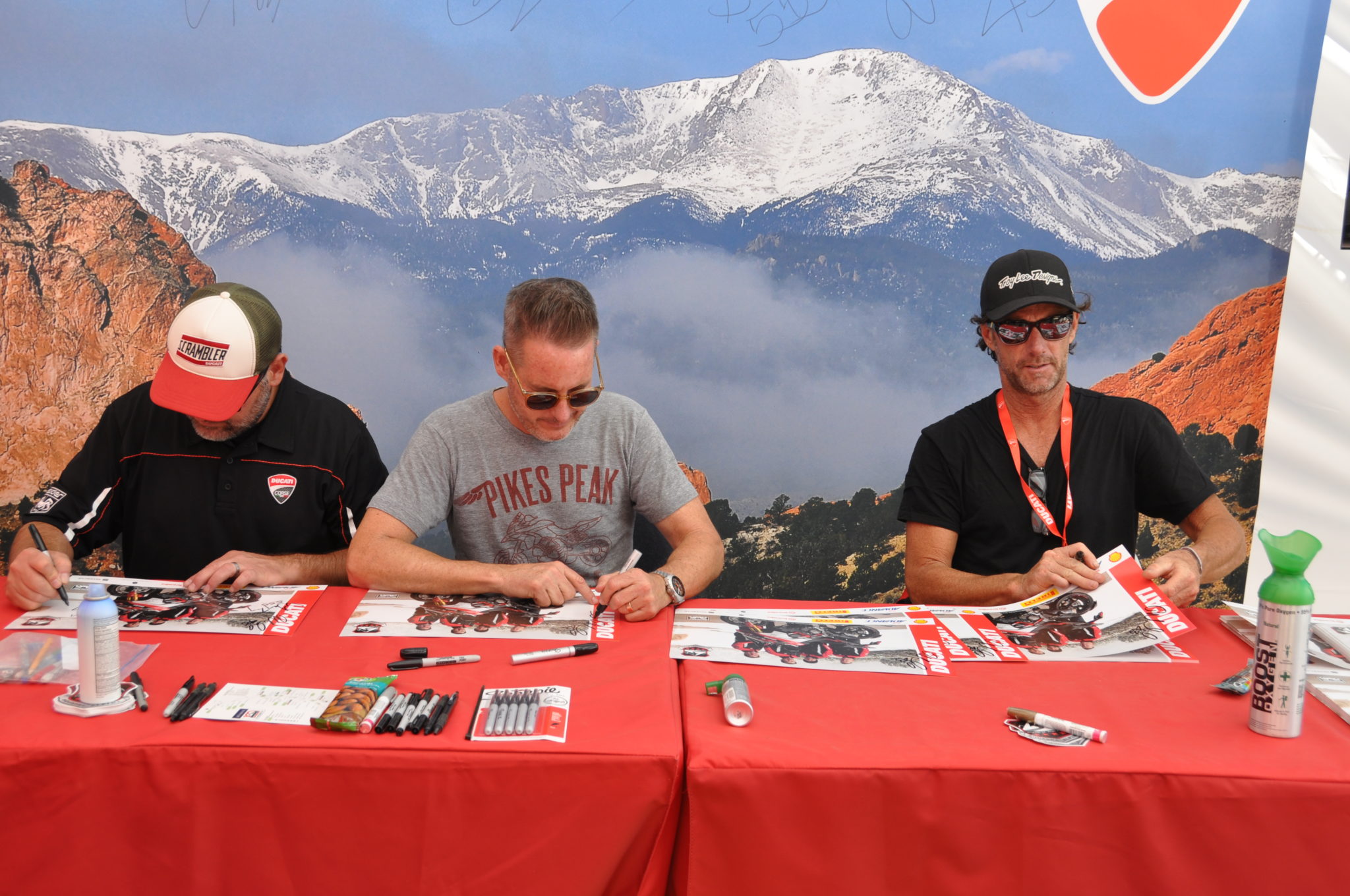 From Mike Lloyd, Store Manager, Christy Sports in Colorado Springs:
"We get a lot of customers who are from lower elevations and want to get up into the mountains – especially Pikes Peak. Boost Oxygen is a kind of security blanket to make them feel more comfortable and to lessen the chance of breathing problems at altitude. It's a great tool to support people who otherwise might not be able to see the views from the top of Pikes Peak."