Jan 20, 2021
Managing a Global Brand on Amazon during 2020
As everyone knows, Amazon is the biggest online retailer in the world. It's also important to the overall success of Boost Oxygen, as our product is available on Amazon through select resellers. There are also many small businesses that rely solely on Amazon – and it's not always easy as issues and problems can arise.
Mike Grill oversees E-Commerce and Digital Marketing for Boost Oxygen, and 2020 was certainly an interesting year for Boost on Amazon. Grill has penned the following blog for any individual or business out there who is selling (or planning to sell) on Amazon. We hope his experience will help provide some guidance and advice about selling on Amazon.
Note: Grill was previously interviewed about Boost on Amazon in April 2020 – you can watch it on YouTube here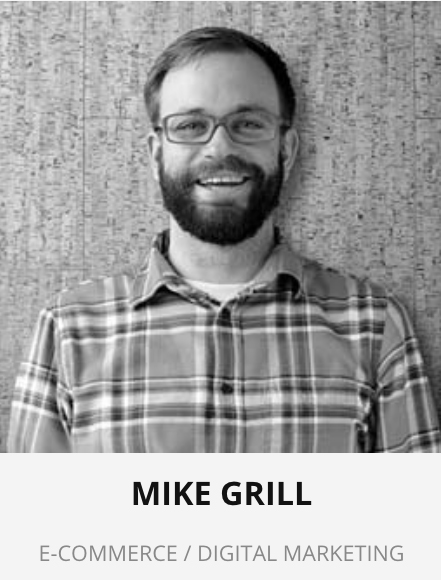 BOOST OXYGEN ON AMAZON IN 2020
By Mike Grill
When the first wave of Covid-19 quarantine and social distancing hit the United States in March 2020, Boost Oxygen saw a sharp increase in sales and interest in supplemental oxygen. I received a call from our largest Amazon partner letting us know that they were nearly out of stock. They went from selling hundreds of units per day to thousands of units per day. I looked at Amazon and none of our resellers, authorized or otherwise, had stock. It was both a blessing and a curse as we were able to effectively keep our reseller numbers down throughout the rest of the year, but it also meant that we were scrambling to keep up with a sudden demand that no one could have seen coming.
Our Amazon strategy has changed drastically since we first started selling on the platform, and only recently have we been able to feel like we are more in the driver's seat – a somewhat dangerous mentality when selling on Amazon. Amazon sales remained extremely high throughout the year and our traditionally slower months never really occurred. So, here are some of the results and lessons we learned after selling on Amazon during the pandemic and organizing our resellers.
The Driver's Seat
Instead of making a product and trying to either sell it through new channels or find new markets, Boost Oxygen is now able to have a bit more control over who sells our product, where our product can be found and for what prices. We moved solidly from trying to sell the product in general to turning away ecommerce partners who were trying to break down our door.
How'd We Get Control?
With some amount of luck and a lot of hard work. Amazon started sharing seller's information like their address and legal name, which made it easier for us to contact and work with them directly on any problems. When all of our resellers went out of stock, we are able to keep those resellers that had the biggest reach, best ratings and most influence on Amazon in stock.
The limited stock supply also worked from a retail end where distributors were mostly working to keep brick and mortars in stock as well, which equally limited the amount of resellers that were able to buy our product and then turn around and sell under MAP (Minimum Advertised Price) on Amazon.
We started the year with close to 25 resellers, 4 of which were authorized, and by July that number was down to 10 with 5 authorized resellers. Again, only keeping the best and most trusted resellers.
Amazon was essentially on cruise control and we were working with our resellers to get into other markets on Amazon and meet demand signals there. We were also in the early stages of talking to a new major reseller that would bring a host of tools, data and options to the table.
Why Boost Oxygen Sells on Amazon
Is Amazon necessary for all companies? I'm not entirely sure on the whole, but for a company like Boost Oxygen the pros outweigh the cons significantly. We are a smaller company based in Connecticut and our product has to be shipped via ground. If a customer from California orders from our website, their order – no matter if it is a pallet or a single can – gets loaded onto a truck and travels across the country on four wheels (it's part of the reason our shipping cost is the way it is). It can take two weeks – like the good old days before same-day shipping and the expectation that you didn't have to pay for shipping to get what you wanted in two days.
So how does a smaller company like Boost Oxygen get a product to a customer in California in less than two weeks? We have several options.
We can continue to ship out of our warehouse. It's slow and it's expensive and our amazing staff is simply not big enough yet to keep up with the constantly growing demand.
We can sell direct to Amazon and work with Vendor Central. This move basically takes a definite cost/benefit analysis as Amazon (obviously) wants to pay as little as possible for your product. It can be easy to simply look at the numbers for a PO and think it is a good deal – it certainly can be, but not always. With Vendor Central, Amazon is basically a distributor and that comes with the advantage that they handle everything from fulfillment and returns to customer inquiries and some marketing. We still have to deal with Amazon fees and surcharges and stocking fees, but we essentially ship to Amazon distribution centers, Amazon pays for shipping, and then Amazon takes care of everything else. There are plenty of times where Amazon offers us a price for our product that does not make sense for us, but there are times where we make a better margin from Amazon.
We can sell FBA (Fulfillment by Amazon) on Amazon. Potentially a windfall if everything works out in your favor. You have to pay all of Amazon's fees – shipping, storage, FBA fees, return fees, etc – but once you are in Amazon's distribution centers you have easy access to the coveted Prime Badge. FBA essentially ensures that your product can be in any customer's hands in 2 days (sometimes 1 day), that Amazon handles returns and customer inquiries and gives your product the best chance to win the Buy Box. But you are at Amazon's whims 100% and their decisions can change your business dramatically, potentially good and bad. (More on that shortly)
We can work with a 3rd Party Logistics company. This gives us warehouses that we can stock our product in across the country, thus giving us the reach where we can deliver orders in 2-3 days. Unfortunately, these are also expensive as you have to pay for the 3PL's (Third Party Logistics) fees as well as Amazon's fees as well as carrier's fees. Those add up. For us, that meant that we could only keep a 3PL stocked with our higher margin products. While they are higher margin, they also have a lower sales velocity and storage fees eat into that margin pretty quickly. On top of that, using someone else for fulfillment when they are not directly connected to your Amazon storefront (the way a reseller is) means that you are 2-3 steps removed from the actual fulfillment. If there is a problem with an order, you have to talk to your account manager who then talks to a warehouse manager who then talks to their fulfillment staff and the process is reversed to find out what happened and how to fix it.
We can work with 3rd party resellers. Essentially the same as Amazon Vendor Central, but in this case we get to work with real people, we can negotiate terms, we typically have an account manager and we can enforce MAP while co-op advertising or even advertising on our own to drive traffic to reseller's listings. There are a ton of 3rd party resellers out there ranging from massive companies with warehouses and distribution centers all across the US – or strategically placed DCs – to fly by night operations that work out of the back of seeming legitimate businesses.
In order to maximize our efforts, we work with Amazon Vendor Central and 3rd party resellers. The trick here is limiting the amount of resellers in order to maximize the revenue potential for our authorized resellers. The other trick here is maintaining beneficial resellers in a balance while each is pushing for exclusivity.
Amazon Suppressed Your Listings?
One of the biggest issues with Amazon is that you are completely at their whims. Back in early November, I received one of the most nausea-inducing emails I have ever gotten. Amazon – without warning, without precedent – emailed to let me know that they had suppressed our listings. Worst of all, no reason was given. I had to submit hundreds of cases to figure out why our listings were suppressed. Turns out, Amazon wouldn't allow statements about oxygen helping a hangover.
To be clear, we were not even directly selling on Amazon and Amazon suppressed our listings when we had updated our content and had removed the language that Amazon suppressed our listings for.
Again, an example of how Amazon changing a policy can alter your course of business – both good and bad.
Back in the Driver's Seat in 2021
We are still working to get the final ASINs (Amazon Standard Identification Numbers), but after more than two months of work submitting cases for every single ASIN in our catalog almost all of our listings are active. Oddly enough, the suppression of our ASINs has helped us clean up our appearance on Amazon a bit and even helped to realign our listings more and more.
I could probably write another 2-3 pages about our experiences with Amazon in 2020, but hopefully this helps anyone (or any businesses) looking for advice about selling on Amazon. It's a small glimpse into what you can expect in working with the largest retailer in the world! Thanks for reading!