Dec 26, 2020
Shark Tank star Kevin O'Leary talks Boost Oxygen during Nasdaq podcast interview
Shark Tank star and Boost Oxygen investor "Mr. Wonderful" Kevin O'Leary was recently interviewed for a podcast featured on the NASDAQ and Motley Fool financial websites. The main topics were the current state of financial literacy in America, how the pandemic changed business and how companies have adapted.
During the interview, O'Leary was asked about the work-from-home trend and he shared a story about a recent business conference call involving Boost Oxygen. You can read Kevin's quote below or visit Nasdaq.com to read the interview. You can also listen to the podcast below via YouTube (his comments about Boost Oxygen start at 15:30).
Boost Oxygen appeared on the hit ABC show Shark Tank in October 2019, agreeing to a million-dollar deal with Kevin O'Leary. Related: Read more about the Shark Tank appearance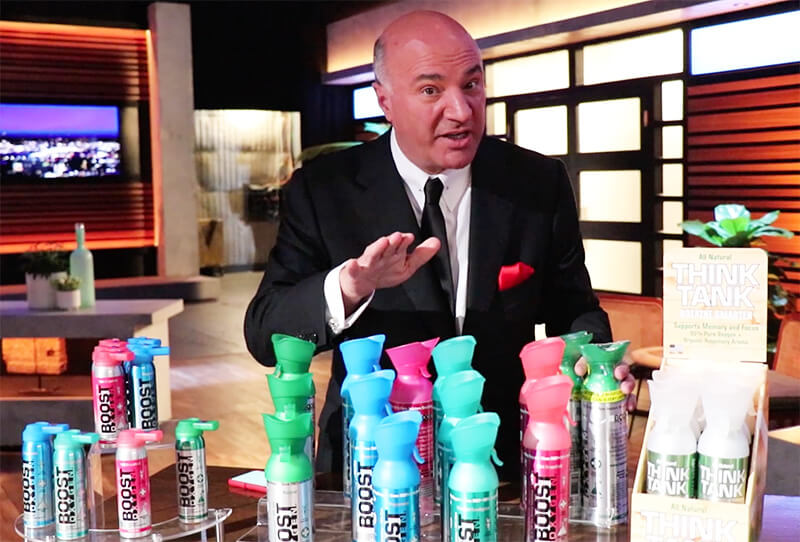 QUESTION: Do you feel like retail is being forever changed? Do you feel like this work-from-home trend is something that's here to stay as well?
O'LEARY: "Let me give you an anecdotal example of a friendly change. This is a product that I invested in, the company called Boost Oxygen. This is a can of commercial oxygen, which is 95% pure oxygen, 5% air and it's what pilots breathe on aircrafts, and if the masks comes down, it'll be what you breathe. The idea of this company was to provide a boost in high altitude cities like Aspen and in the high-altitude locations. It's pure oxygen, I use it instead of coffee now. It's much healthier and I use it in the afternoon.
Now, this product, as you can imagine, because of the pandemic, has done extremely well. Not because of high-altitude, because of people's concerns about health, and living at home, and wanting to be healthy for respiratory basis. The world's largest retailer, the name I can't give you, but let your imagination wonder, normally they had it in high altitude locations and said this thing is selling so well, we'd like to hear a plan to roll it out across the country in over 3,600 locations. Now, normally, when that would happen in the past, the CEO would fly there, the head of sales and her team would fly there. Out of respect, because I own a significant position in the company, I would fly there too and support it in that presentation to the buyer because it's a very, very large order. That's not what happened. We did it on an 18-minute Zoom call with some very high-tech 3D graphics that showed the plan in terms of how we're going to present the product line. I had a chance to speak to the buyer for a few minutes afterwards, she was a huge Shark Tank fan. We talked a little bit about how our life has changed. She's getting 30% more productivity in every day, because instead of five meetings a day, she's doing 18-minutes Zoom, five minute break, 18-minutes Zoom, five minute break. She's getting more work done from her own home and she is driving the process with the companies. We're not wasting our time, so I called my guy in accounting, how much money did we save collectively by not having to go there? $37,000 straight to the bottom line. Now, that's happening all over America and it means bad news from hotels, bad news for the airlines, great news for the other 80% of the economy that's going to accrue the benefits of that huge reduction in business, travel, and entertainment, and more productivity in terms of getting their products. This is for an online order with that retailer and a planogram for shelf. It's a huge order and we did it all using technology."
Read the full interview at Nasdaq.com
Listen to the podcast interview below via YouTube (comments about Boost start at 15:30)