Apr 5, 2021
Conoce a John de Boost Oxygen Colombia y aprende sobre su viaje en el hockey.
Boost Oxygen is truly a global brand – our portable 95% Pure Oxygen canisters are available in over 50 countries thanks to the hard work and dedication of over 30 worldwide distributors. One of our valued global partners is John Burgos, who manages Boost Oxygen Colombia. John is also a longtime hockey fan and plays for the Colombian Inline National Hockey Team. Boost Oxygen is popular with athletes in many sports for recovery and performance, especially hockey. We invite you to learn about John's story in this exclusive interview and why he believes in the benefits of Boost Oxygen for hockey.
Boost Oxygen USA: Tell us all about your hockey career so far.
John: I discovered hockey when I watched the Mighty Ducks movie when I was young. Of course, as a Latin American kid, it was a little unusual to want to play hockey, but my parents supported me from day one. I started to play hockey when I was 8 years old. Now, I play for the Colombian National Team and also for an American team known as RinkRat.
Boost Oxygen USA: Explain your journey to getting to play for the Colombian National Team
John: I started to play for Colombia in 2012 with the junior team. That year, we ranked 2nd place in the World Championship. I usually play Defense, but when I play ice hockey, I play Center. I have been the Captain of the Colombian National Team since 2014.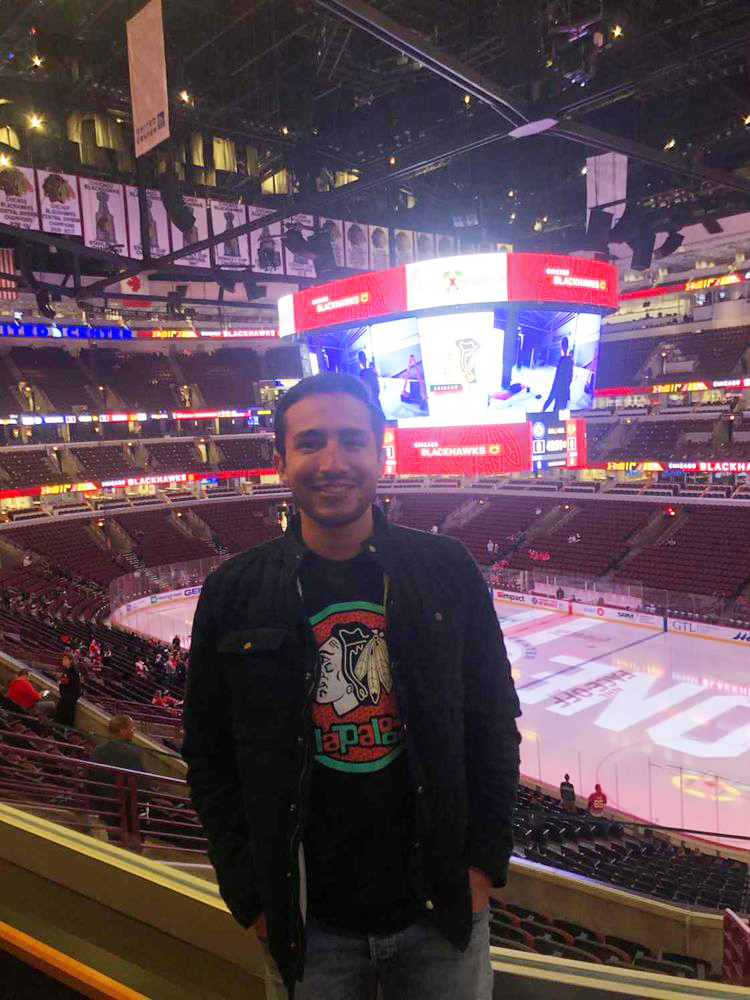 Boost Oxygen USA: What is your favorite NFL team? What games have you attended?
John: I'm a huge Chicago Blackhawks fan – hoping to see them in the Stanley Cup finals again. I've had the opportunity to attend several NHL games. One of the best memories from an NHL game was in 2019 when I met Coach Justin Nelson from the "Above and Beyond" program. He worked with the Blackhawks a few years ago and he invited me to watch a Blackhawks game in a arena suite. At the end of the game, I got to meet some NHL coaches and players.
Boost Oxygen USA: Tell us the amazing story about meeting Juan from Boost Oxygen Switzerland. (Photo: On the left is Juan from Boost Switzerland and on the right is John from Boost Colombia)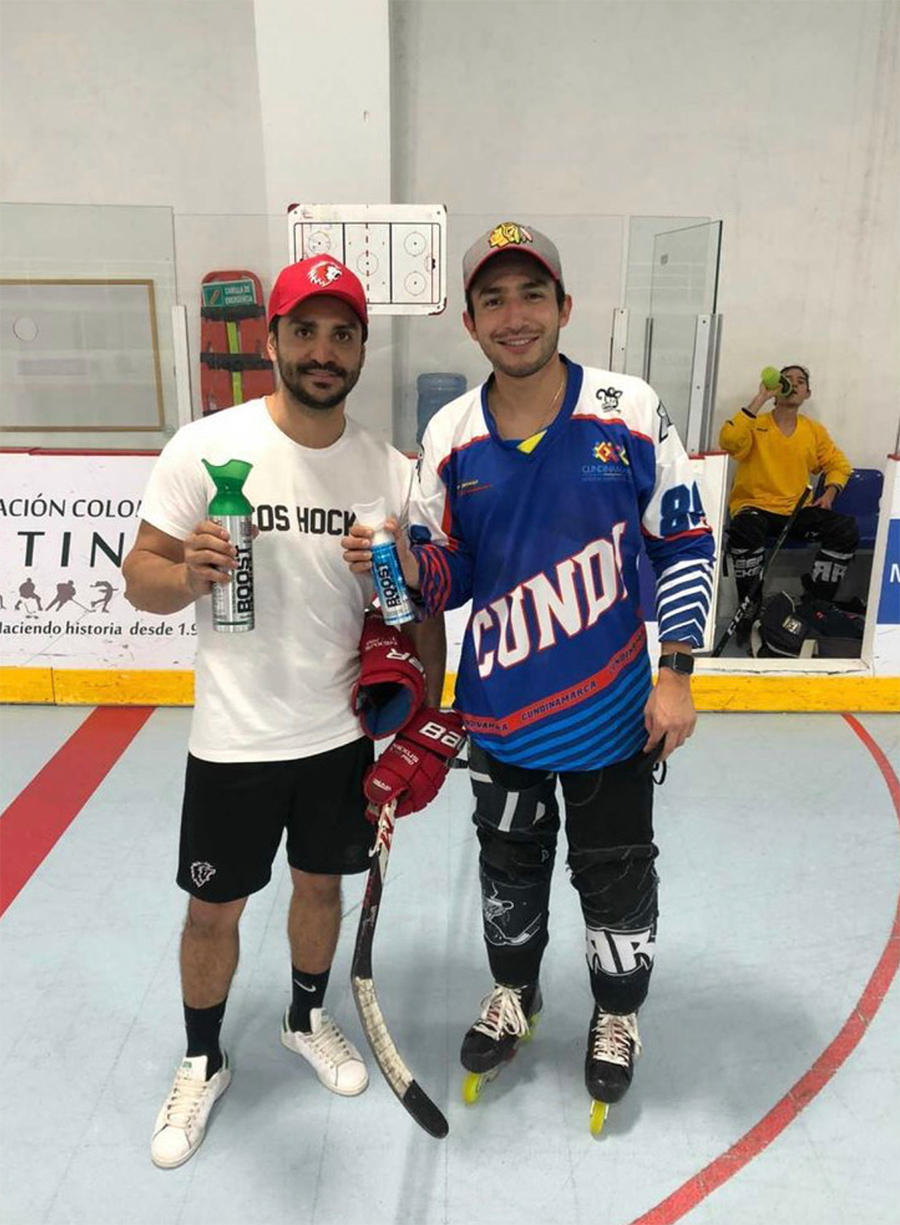 John: Recently, Colombia hosted an international hockey camp. Among the international teams in attendance was Switzerland. Juan is a coach for the Swiss team. We never met or knew about each other before that day. During the camp, Juan saw me using Boost Oxygen. He walked over and introduced himself. He struck up a conversation about Boost and explained his job with Boost Switzerland. I was shocked and explained to him that I managed Boost Oxygen Colombia. Imagine that – two people who never met each other, who live a world away from each other, didn't know of each other's affiliations to Boost Oxygen, meeting at an international hockey camp in Colombia. What a small world!
Boost Oxygen USA: You brought Boost Oxygen to Colombia – explain why, and how it's grown as your business.
John: I discovered Boost Oxygen in 2018 while I was playing in a hockey tournament in the United States. Since that day, I love the product and I saw Boost Oxygen as an opportunity to help other people to improve their hockey game, performance and lifestyle, and of course a new business opportunity here in my country.
Boost Oxygen USA: You also use Boost Oxygen while playing hockey – explain why you use Boost Oxygen and why everyone should try it.
John: I use Boost Oxygen because when you are on the ice giving everything you have to play at such a high level, there is no better way to recover faster and be physically and mentally prepared than with Pure Oxygen. Boost Oxygen helps you breathe deeply and recover between every shift!