Feb 1, 2022
Boost Oxygen Sponsors and Supports CAMP NO LIMITS
Boost Oxygen is proud to announce that we are supporting and sponsoring Camp No Limits, a non-profit organization providing camps for children and families living with limb loss and limb differences, encouraging physical and social skill development, amputee education and peer support. Their mission is to educate, empower and support young people and their families to discover and develop a healthy, happy & independent lifestyle.
To learn more about Camp No Limits, visit nolimitsfoundation.org
We encourage our loyal Boost Oxygen customers and partners to donate to Camp No Limits at the link below. Your donation will help bring Camp No Limits to more children with limb loss and limb differences and their families, in more locations, year after year.
YOU CAN DONATE AT: nolimitsfoundation.org/donate
Boost Oxygen was inspired to support Camp No Limits after learning the story of Jack Wallace, son of Boost Oxygen Tri-States Sales Manager John Wallace. Jack lost part of his right leg in a boating accident in 2008 and attended Camp No Limits. At the Camp, Jack was introduced to sled hockey and developed a passion for it. He later became a member of the U.S. Sled Hockey Team and won gold at the Paralympic Games in South Korea in 2018. You can learn more about Jack's inspiring journey by watching this video which was featured on MSG Network:
"Everyone at Boost Oxygen is extremely happy to be able to support Camp No Limits and their mission," said Rob Neuner, Boost Oxygen Founder and CEO. "Jack's story and his inspiring journey is very important for our own Boost family – and we plan to help Camp No Limits grow and help more families across the nation for many years to come."
"We are honored to have the support of Boost Oxygen for our mission.  Our campers and families are the 'heart' in everything we do," said Mary Leighton, Camp No Limits Founder, Executive Director and Occupational Therapist. "We want to empower our campers to find the confidence to be themselves.  The support from organizations like Boost allows us to reach more campers and families that may not have known about camp or have the financial means to attend camp.  It is our goal to offer our program at little to no cost to our families. We want all young people living with limb loss and their families to have the opportunity to attend camp so that they too, like Jack Wallace can learn that there are 'No Limits' to what is possible!  Boost is going to allow us to make this possible!  On behalf of our Camp No Limits Community, thank you!"
2022 Camp No Limits events:
In addition, Camp No Limits hosts virtual camps, which were created in 2020 during the pandemic, as a way to keep the Camp No Limits community connected during a time when physical Camps could not be held.
Learn more at the camp website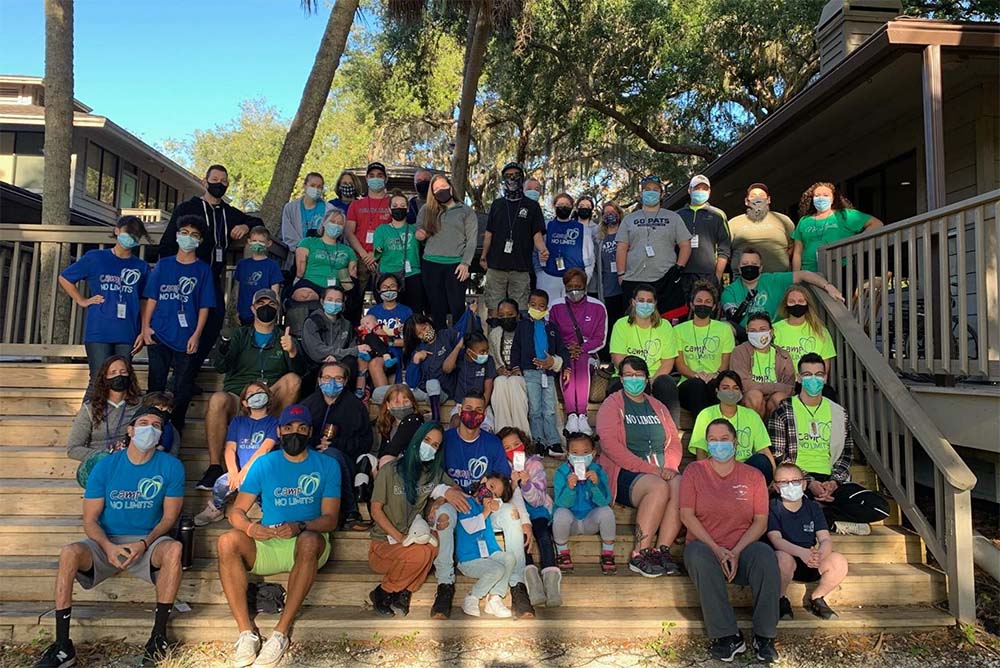 ABOUT BOOST OXYGEN
As seen on Shark Tank – Boost Oxygen is the global leader in portable supplemental oxygen canisters. Based in Milford, Connecticut, Boost Oxygen is a Made in the USA product, available at retailers nationwide and exported worldwide to 50+ countries. For more information, images, and studies about the benefits of oxygen, visit BoostOxygen.com or their Learning Center at Learn.BoostOxygen.com. Follow Boost on social media: Facebook: @BoostOxygenUSA, Twitter: @BoostO2, Instagram @boostoxygen, LinkedIn: @boostoxygen and our YouTube Channel: Boost Oxygen