Sep 9, 2020
"This past 10 days I spent at the Pikes Peak International Hill Climb and you can bet that I had a bottle Boost Oxygen in my pocket and several more stashed in my vehicle. The dizzy, spinning feeling I get over 10,000' is quickly remedied by Boost. I try to take at least 3 breaths in a row – that gives me a quick recovery, but I have also discovered that a little relaxation app that prompts me to breath over a 1 or 2 minute period is brilliant when paired with Boost on the inhalation cycle. I highly recommend it!"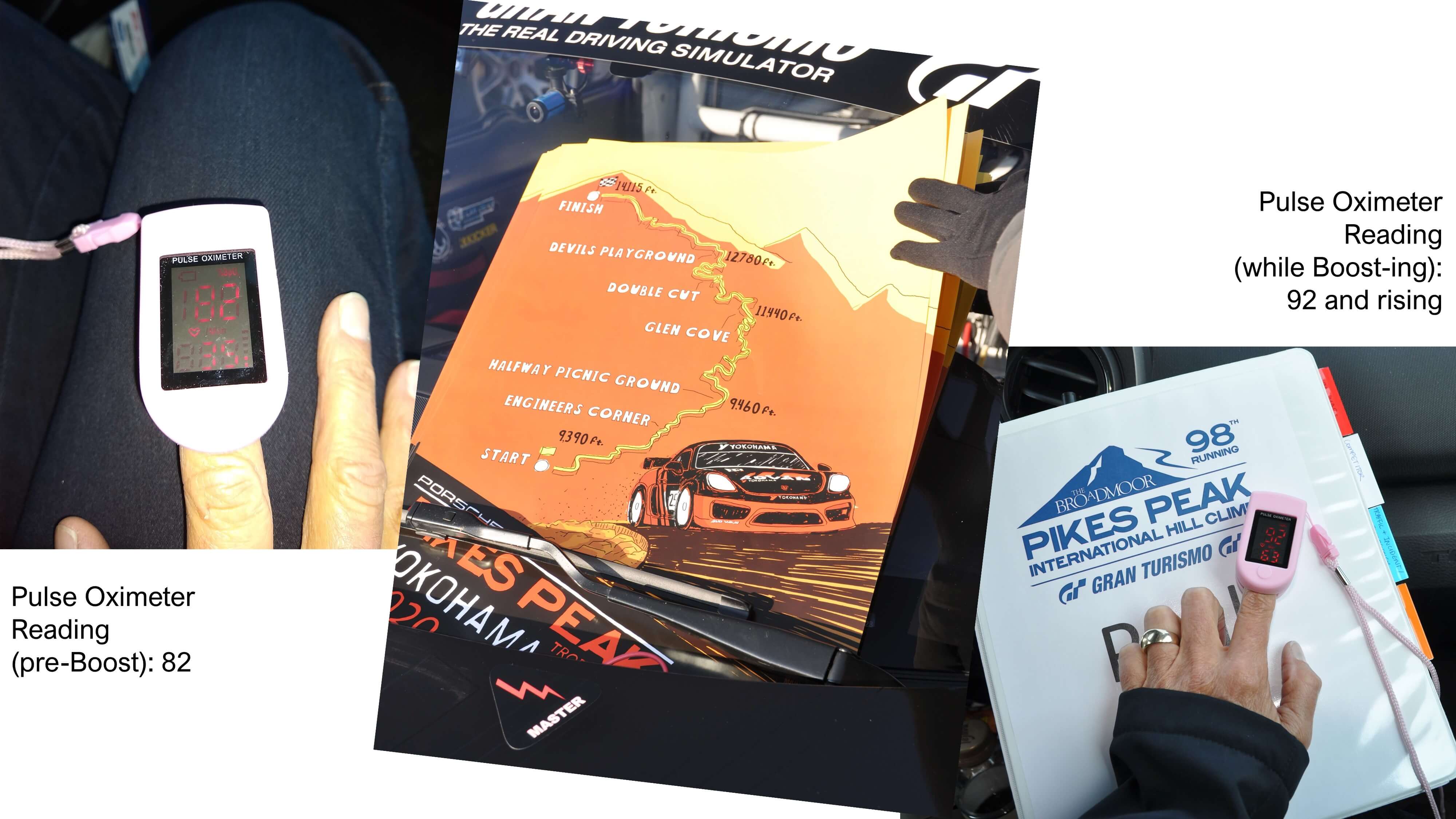 "The 2020 running of the Pikes Peak International Hill Climb is now over – records set and a new 'King of the Mountain' crowned. That the race was even held was a remarkable feat during this year of cancellations due to the 2020 COVID-19 pandemic, and that I was able to be there to experience it was also remarkable due to the COVID-related ban on spectators at this, the 98th running of the 'Race to the Clouds'."
"A little background about the Pikes Peak race. It's a major international event which has been running since 1916. It's perhaps not as well known in the U.S. as it is around the world, but it is a major player in the worldwide motorsports community – Porsche, Tesla, Volkswagen Racing UK, Honda Performance Development and Acura Motorsport teams race there along with many other manufacturers; including in a typical year, the motorcycle division for teams and riders from KTM, Aprilia, Ducati, and others."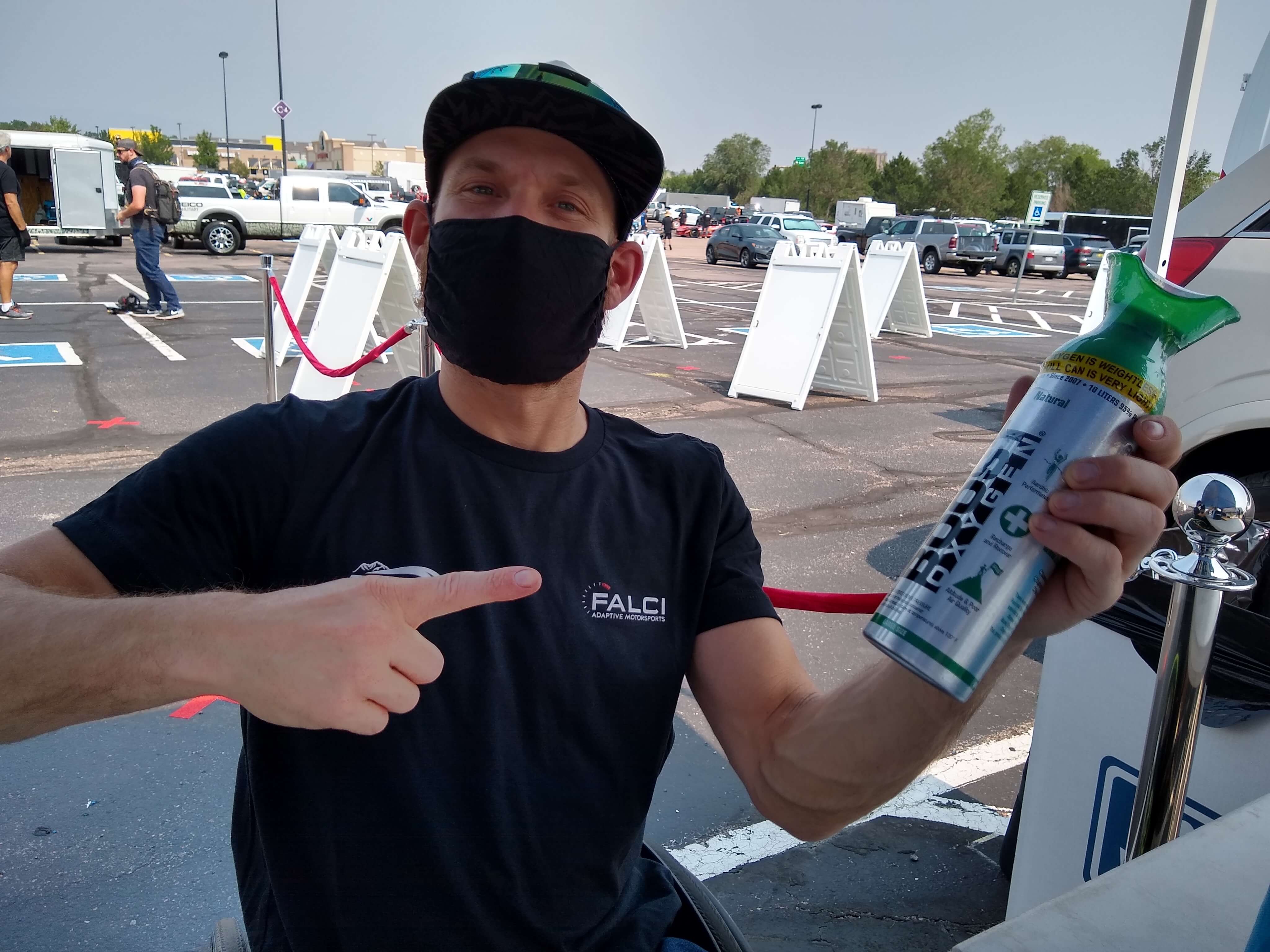 "For the past many years I have attended the Hill Climb as a Team Principal for the Spider Grips Ducati race team.  In 2016 I also took on a role with the Pikes Peak International Hill Climb 'Rookie Program' for competitors new to the event. As a part of the rookie program we work with Boost Oxygen."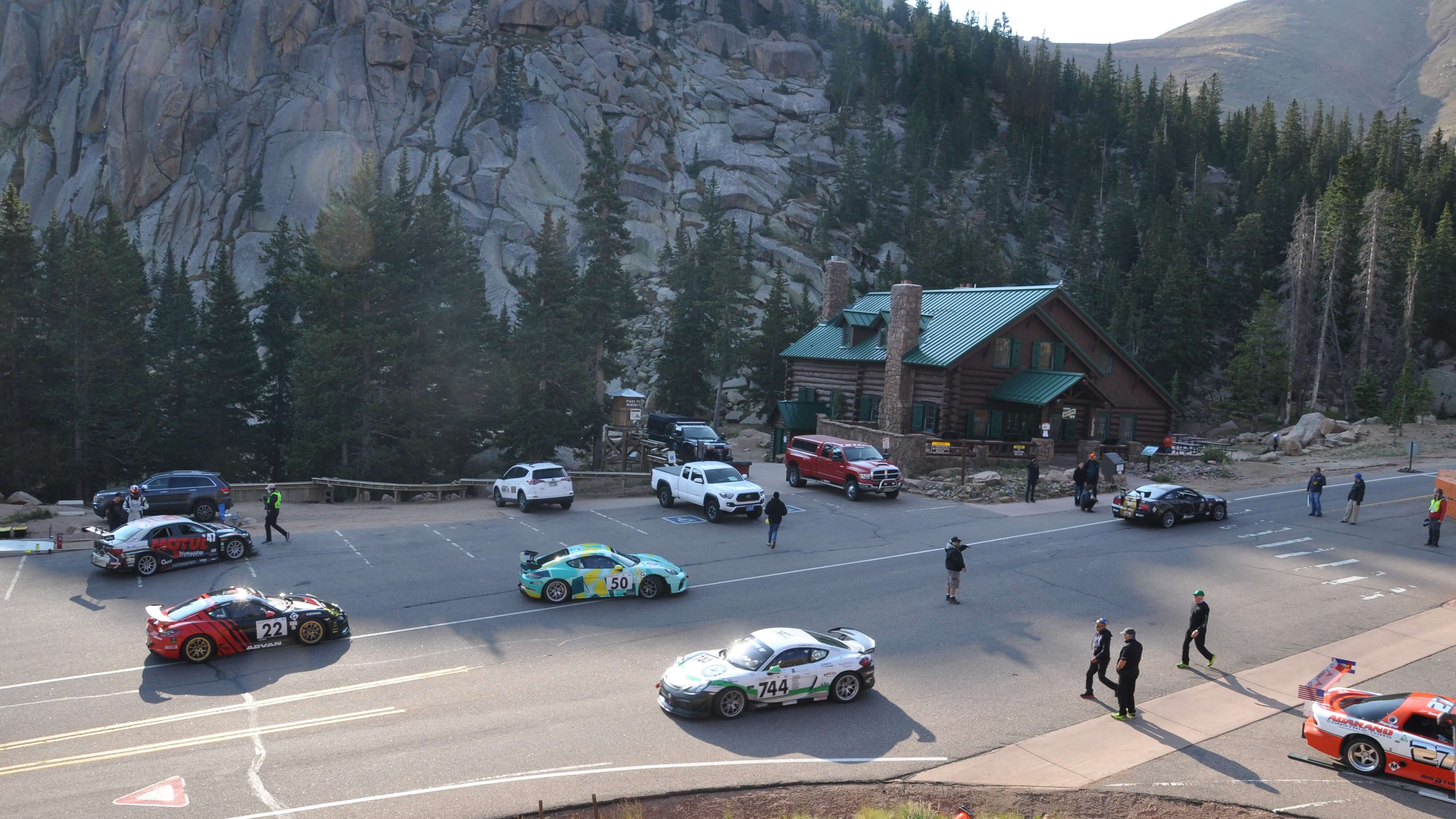 "Among the many challenges of racing at this completely unique event is the startling fact that the race begins at over 9,000' elevation, and finishes at a mind blowing 14,000' altitude. The lack of oxygen at these elevations is a very real concern for both the competitors and their crews. At sea level you are breathing about 22% oxygen, but by the time a competitor reaches the finish line of the Pikes Peak race at 14,100' the concentration in the air is significantly reduced. This elevation is categorized as "Very High" and has an immediate impact on your body. We provide this information to new teams and stress the importance of having a plan for supplemental oxygen."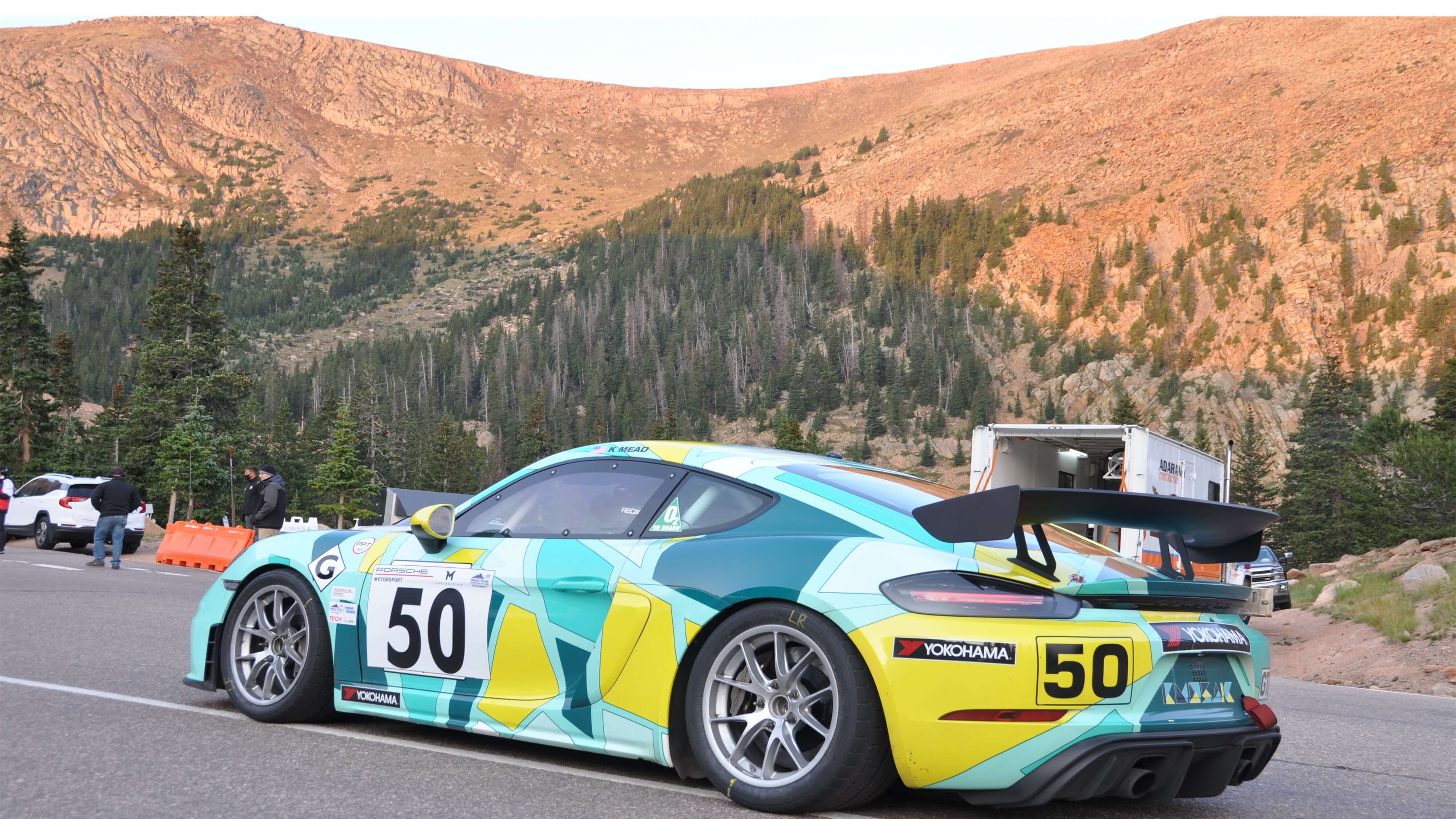 "For me personally, I know that being over 10,000' is stressful to my body. I am grateful to Boost for making a product that brings a healthful, natural solution to that stress. In fact, Boost Oxygen is an essential item for my everyday life. I spend just about all of my time at elevations from 5,200' to 14,000'. Any time I am over 6-7,000' I make sure to have a bottle with me. I find that taking a breath of Boost Oxygen is a literal boost – to my health and my spirit."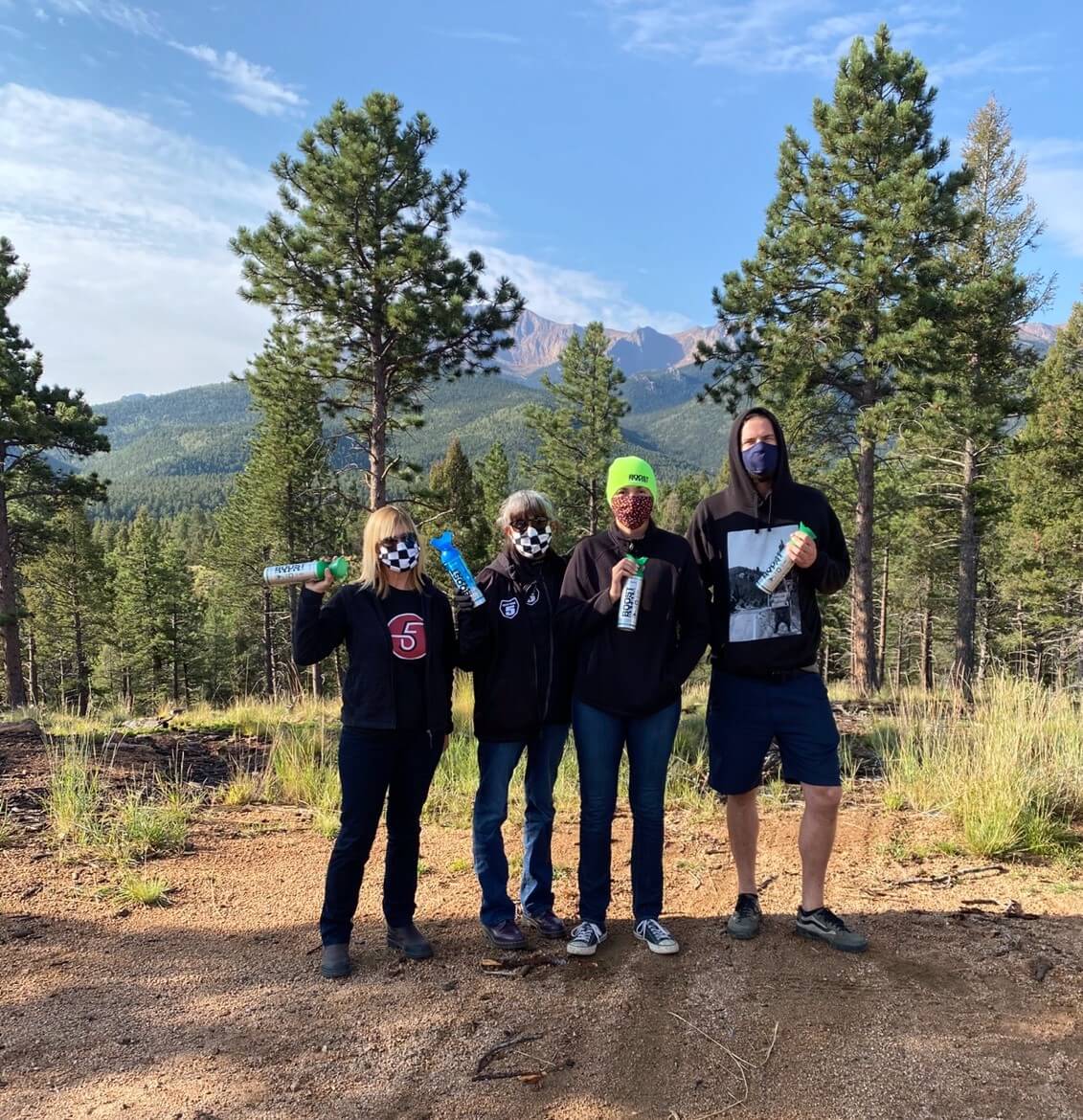 ---
We are very proud to be an official sponsor of this world class event where drivers, riders, race team support staff and event organizers all trust Boost to have in hand to maximize their performance, recovery and ability to execute their various roles in a high-intensity, very challenging and at-altitude environment. 
We'd also like to thank Becca for her continued support of recommending and implementing Boost Oxygen within the 'Rookie Program'…and also thank her for taking the time to 'step out of her comfort zone' (since it is 2020 – do any of us have a comfort zone) to reflect and write on this year's race in order to share her experiential story.
Boost supports racing performance of all levels, all ages, and at all types of tracks across the country – from dirt tracks to the Circuit of the Americas (COTA) outside of Austin, Texas. You can give yourself a Boost at trusted retailers nationwide, find the one closest to you by visiting the Store Locator!