2. prosince 2021
Boost Oxygen is available at select Walgreens locations nationwide
Boost Oxygen, the worldwide leader in portable supplemental Oxygen canisters, is proud that Boost Oxygen is available at Walgreens Pharmacy locations in the United States.
To find a Walgreens in your area that carries Boost Oxygen, use our Store Locator
Použijte náš vyhledávač prodejen
Note: We recommend calling ahead to make sure the store has us in stock that day!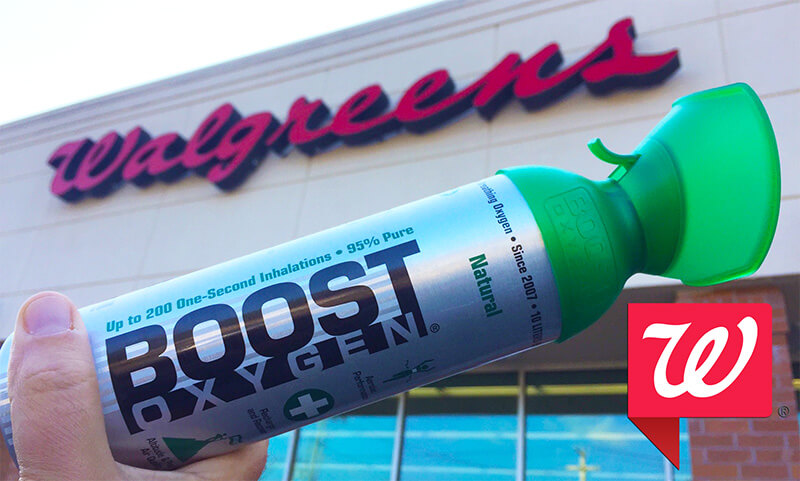 Boost Oxygen's expansion with Walgreens continues strong global retail growth for the company.
Boost Oxygen provides portable, convenient and affordable 95% Pure Supplemental Oxygen canisters for all-natural respiratory support. No prescription is needed. Boost Oxygen is used by athletes for recovery and performance, older adults with an active lifestyle, people at high-altitude regions where there is less Oxygen, and those dealing with poor air quality.
"What we saw in 2020 was an increased awareness and education regarding the benefits of pure supplemental Oxygen," said Boost Oxygen CEO Rob Neuner. "We are proud to partner with Walgreens Pharmacy, who similarly place the utmost importance on trust with their customers. Since 2007, Boost Oxygen has been the most trusted source for people visiting higher altitudes, experiencing poor air quality, or just wanting a boost of Oxygen for so many other purposes."
Check back to our store locator as even more Walgreens locations will be added in the coming months.
Founded in 2007, Boost Oxygen has been the pioneer in developing 95% Pure Oxygen in portable and affordable canisters. Boost Oxygen was featured during season 11 of the hit ABC show "Shark Tank", partnering with Mr. Wonderful Kevin O'Leary.  To learn more about Boost Oxygen visit BoostOxygen.com or follow us on social media on Twitter @BoostO2 , Facebook at @BoostOxygenUSA , Instagram @boostoxygen or on LinkedIn and YouTube.