Oct 19, 2020
Celebrities That Use Boost Oxygen
Boost Oxygen is portable 95% pure oxygen for all-natural respiratory support used by athletes, senior citizens, students, people at higher altitudes and more – but did you know that celebrities from movies, television and music also use it for health and wellness benefits? In this article we look at some of the well-known personalities that use Boost Oxygen.
COUNTRY MUSIC STARS REBA MCENTIRE AND LUKE BRYAN – Luke Bryan uses Boost Oxygen for energy and recovery during his concerts, while Reba McEntire revealed she uses Boost Oxygen in the "What's In My Bag?" feature in US Magazine.
BRIE LARSON – It's always cool when a superhero uses your product! Brie Larson, the star of Captain Marvel and featured in Avenger's Endgame (the high-grossing film of all-time,) posted a photo of herself using Boost Oxygen while visiting Telluride, Colorado. Boost Oxygen is widely known to help fight the symptoms of altitude sickness. However, we can neither confirm nor deny it also helps you fight Thanos!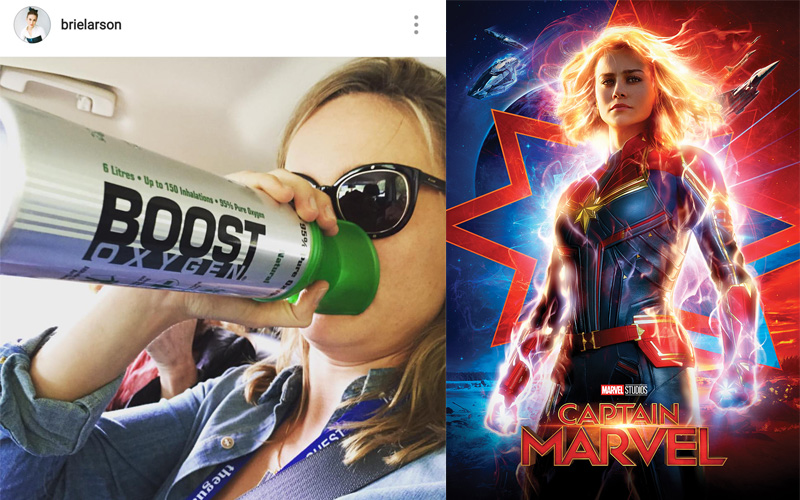 SIMON COWELL – During a segment featured on NBC's Today show, Simon Cowell was shown using Boost Oxygen as part of his pre-show ritual. It's been widely reported that Cowell regularly uses supplemental oxygen for health and wellness benefits and has a canister wherever he goes.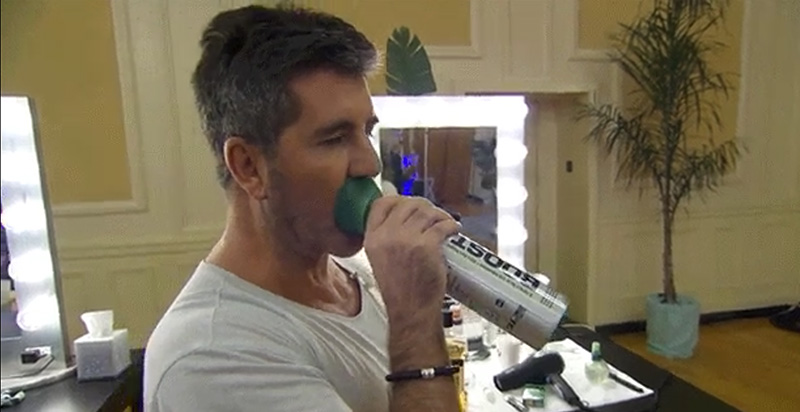 THE KARDASHIANS – Khloe Kardashian posted on her Facebook page that Boost Oxygen is a 'must have' for her gym bag. Also, while on a family trip to Aspen Colorado, Kanye West tweeted a picture holding Boost Oxygen. The Kardashian family were also seen with Boost while vacationing in Aspen.
KEVIN O'LEARY – Television star, Billionaire, wine connoisseur, author, musician, chef, and of course, Boost Oxygen investor – Kevin O'Leary! The star of Shark Tank uses Boost Oxygen daily as an all-natural respiratory support whether he's working in his office, walking on the beach or out riding his bike for exercise.
Other celebrities that have used Boost Oxygen include Rob Lowe, Ellen Degeneres, the cast of American Idol (Ryan Seacrest, Jennifer Lopez, Harry Connick Jr and Keith Urban), Billy Joel and Howie Mandel.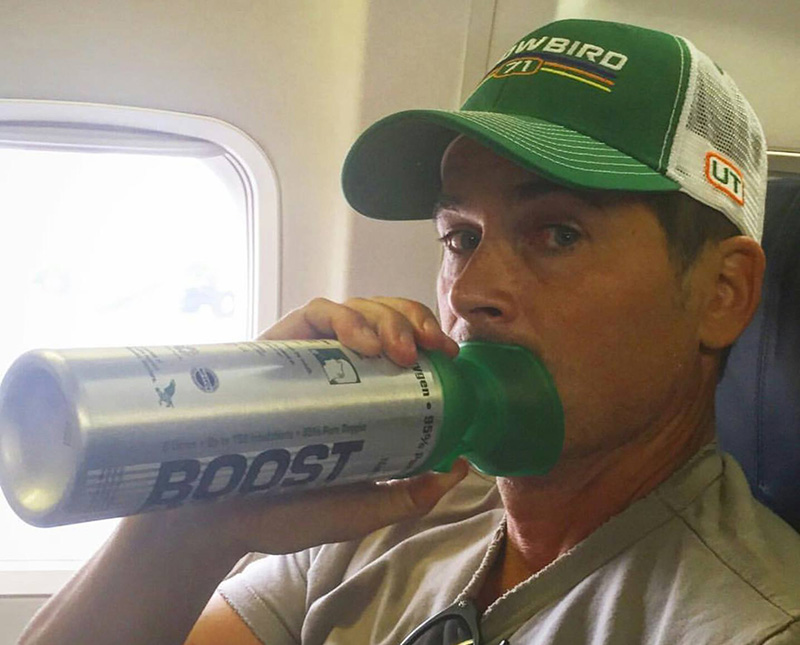 Here's Boost Oxygen CEO Rob Neuner to discuss who uses Boost Oxygen and why they use it: