Nov 19, 2021
Boost Oxygen Partners With The Kennedy Center For National Product Display Project For Walmart
People with disabilities have the same dreams as all of us. They want to live, work, socialize, and be a part of their community. In Connecticut, The Kennedy Center supports these desires and wishes by offering a broad range of programs and services for children, adults, and the elderly with diverse disabilities. They also offer job placement and outsourcing services for statewide businesses.
On an annual basis, over two thousand individuals receive various program services through its divisions of Rehabilitation Services, Residential Services and Kennedy Industries. As a result, The Kennedy Center is one of the most respected rehabilitation facilities in Connecticut.
Boost Oxygen is proud to support The Kennedy Center – and we're happy to announce that we recently partnered with The Kennedy Center Warehouse Team for an exciting display assembly project for Walmart.
Boost Oxygen is debuting new retail product displays at over 150 Walmart locations nationwide. The company hired The Kennedy Center and their employees to help complete the project. The Kennedy Center was able to meet Boost Oxygen's price point, timeline and provide shipping options. They truly went above and beyond to make the project a success.
"The Kennedy Center was thrilled to partner with Boost Oxygen to work on an amazing project while supporting employment opportunities for people of all abilities," said Joan Nassef, Marketing & Employer Relations Manager at The Kennedy Center.
"Boost Oxygen strongly believes in supporting local businesses and programs that support and empower our communities, so it was an easy decision for us to team up with The Kennedy Center and their amazing staff," said Rob Neuner, Boost Oxygen Founder and CEO. "I personally encourage more Connecticut business owners and leaders to work with The Kennedy Center job placement and outsourcing services. For Boost Oxygen, this is just the start of our long-term partnership with The Kennedy Center."
Kennedy Employment Services support the employment of individuals of all abilities. They provide pre-screened, qualified candidates to meet businesses employment needs. They also offer on the job training and technical assistance to ensure work demands are met. The Kennedy Center supplies businesses with employment solutions that save time and money by providing responsible, committed, and diversified candidates.
Do you have temporary, part-time or full-time job openings for hard-working, enthusiastic, qualified employees at your business? Look no further than The Kennedy Center – their job placement services are at no cost!
To learn more, visit thekennedycenterinc.org/hire/
Boost Oxygen also encourages Connecticut business leaders and residents to donate to The Kennedy Center at thekennedycenterinc.org/giving/donate-now.html or click the box below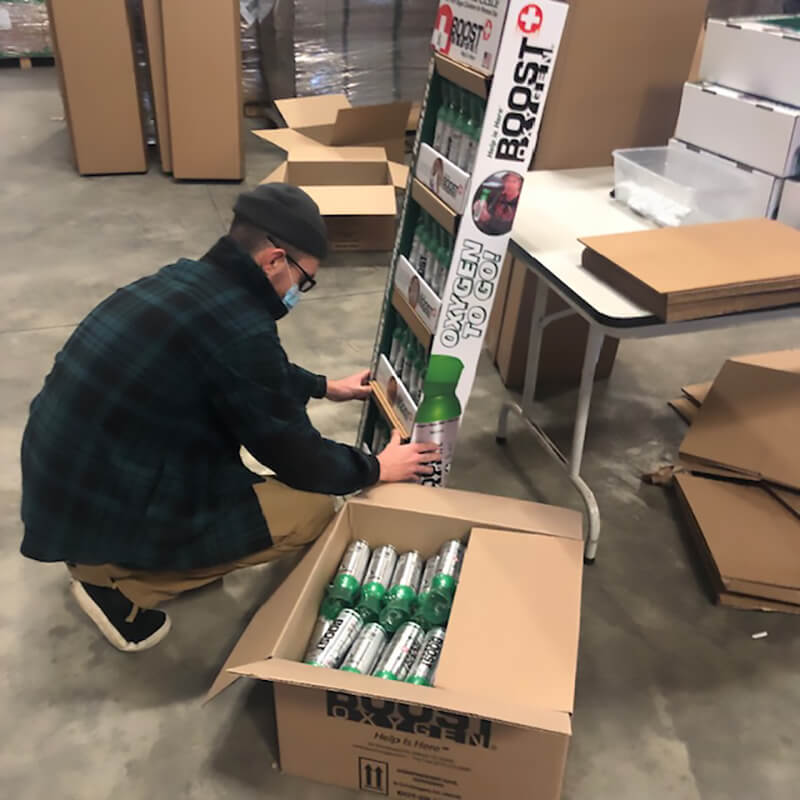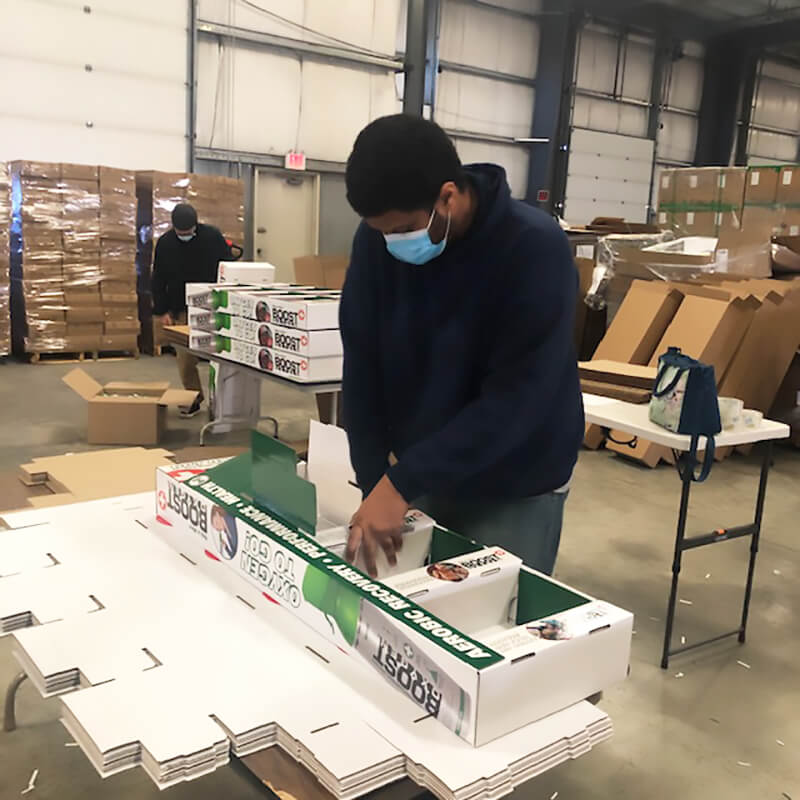 MORE ABOUT THE KENNEDY CENTER
The Kennedy Center empowers people with disabilities to reach their full potential.  Headquartered in Trumbull, Connecticut The Kennedy Center provides statewide services, with a focus in Fairfield and New Haven Counties. The Kennedy Center is one of the largest and most highly regarded community rehabilitation organizations in the state.  We support the special needs of children, teens, adults and seniors who have intellectual, developmental, mental health, physical, and other disabilities, focusing on their individual needs, dreams and aspirations while supporting them to thrive in their communities. Visit their website thekennedycenterinc.org to learn about all their services and community support.
ABOUT BOOST OXYGEN
As seen on Shark Tank – Boost Oxygen is the worldwide leader in portable supplemental oxygen canisters. Based in Milford, Connecticut, Boost Oxygen is a Made in the USA product, available at retailers nationwide and exported worldwide. For more information, images, and studies about the benefits of oxygen, visit BoostOxygen.com or their Learning Center at Learn.BoostOxygen.com. Follow Boost on social media: Facebook: @BoostOxygenUSA, Twitter: @BoostO2, Instagram @boostoxygen, LinkedIn: @boostoxygen and our YouTube Channel: Boost Oxygen.