Mar 11, 2021
Athletic Training Month Interview: Amy Van Horn of Sam Houston State University
March is Athletic Training Month and we are very proud to spotlight talented and passionate Certified Athletic Trainers who dedicate themselves to the performance of their athletes. They also understand the benefits of integrating Boost Oxygen into their protocols.
We thank Amy Van Horn of Sam Houston State University and appreciate her taking the time to share about herself as an Athletic Trainer.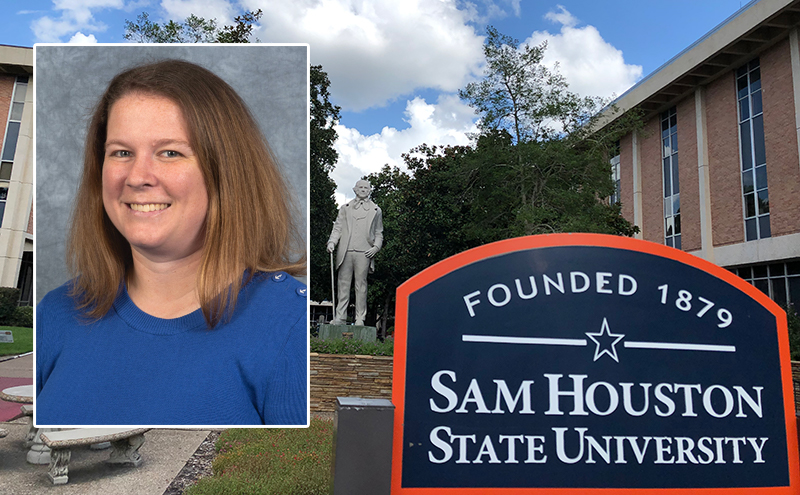 BOOST: When did you decide to become an Athletic Trainer?
VAN HORN: I decided to become an athletic trainer after I moved to Canada and took a Sports Medicine Class.  It allowed me to combine two things I fell in love with: sports and being able to help athletes achieve their goals of sports.
BOOST: What is the most rewarding part of your job?
VAN HORN: Seeing an injured athlete, come back from an injury that they thought was season ending and play in a game and help their team to victory.  And even watching my athletes play collegiate sports to playing professional sports.
BOOST: What is the most challenging part of your job?
VAN HORN: COVID days – making sure everyone is wearing their masks and social distancing correctly. Non-COVID Days – making sure the non-compliant athlete sees my plan and is willing to buy in with me on why I am having them do these exercises for their rehab.  Once they are bought in they are seeing the results and know that I was only trying to help them.
BOOST: Describe the most amazing experience that affirmed your decision that "I am doing what I love to do":
VAN HORN: he athletes faces and reactions on the court or on the field when they are helping their team win after coming back from an injury and know you had a small little piece in helping them with getting that athlete back to 100%.
Amy Van Horn's bio:
Amy Van Horn grew up in Wichita, Kansas until she moved with her parents to Calgary, Alberta Canada for four years during middle and high school.  While earning her Bachelor of Science in athletic training at Kansas State University, Amy served as a student athletic trainer for KSU. She worked with women's crew, equestrian, women's tennis and football.  In December 2008, she received her Masters of Arts in Human Performance and Health Promotion for the University of North Alabama. She worked with baseball, softball, and volleyball programs.  After an internship at Abilene Christian University, Amy joined the Sam Houston State University staff as assistant athletic trainer in February 2011. Her responsibilities include the evaluation, treatment and rehabilitation of athletic injuries for the bowling, spirit program, women's basketball and volleyball programs.  She is also, the insurance coordinator for the athletic department.
Amy Van Horn is a member of the National Athletic Training Association, holds Texas Licensure and Board Certification, is a member of P.E.O. (Philanthropic Education Organization) and an American Heart Associate, CPR/AED for the Professional Rescuer.  Amy has also taken a class to be certified in dry needling.