May 20, 2021
Boost Oxygen Returns as an Official Sponsor of the Pikes Peak International Hill Climb
2021 Represents the 99th Running of this International Racing Event
Continuing as a supporting sponsor of the Pikes Peak International Hill Climb since 2012, Boost Oxygen has been in-use by national and international race teams, drivers, riders, fans and event support staff. This year, with the return of race fans to America's Mountain, all attending spectators will receive a Pocket Size bottle of Boost Oxygen, included in the event's 'Welcome Back' package.
"Spending a day on the side of a 14,115 foot mountain watching racing action is breathtaking," said Megan Leatham, Executive Director for the Pikes Peak International Hill Climb. "With a supply of Boost Oxygen onsite, our race officials, volunteers and even our competitors very much appreciate having the added respiratory support of Boost. Of course, the Boost brand is also very familiar to our fans and is something that they can utilize on race day too. With our continued partnership with Boost Oxygen, each fan that goes through the Gateway on Race Day, in 2021, will receive a 2-Liter Pocket Size bottle of Boost Oxygen to use while on Pikes Peak – America's Mountain. Each of our race partnerships are important to us and we truly appreciate the long-standing support we receive from Boost Oxygen."
As the Pikes Peak International Hill Climb attracts top racing talent from across the country and around the world, Boost Oxygen is available nationwide and exports worldwide to more than 22 countries from the global headquarters in Milford, Connecticut.
"Boost Oxygen is happy to again be a supporting sponsor of the 99th running of the Pikes Peak International Hill Climb – returning to its traditional June date and welcoming back fans and spectators! This world class event, with competitors from countries around the world matches our worldwide presence. Boost is very proud to be trusted by race teams and drivers to support their 'race to the clouds'," says Rob Neuner, CEO and Founder of Boost Oxygen. "Just last summer, I personally conquered my first 14er in Colorado (Quandary Peak's 14,265') and appreciated firsthand how Boost Oxygen can help not only with aerobic performance and recovery, but in the enjoyment of the experience as a whole, it made it so much easier. I can't wait to do another one this summer. As race teams and fans experience the altitude of Colorado Springs and Colorado's most famous 14er, we believe that Boost Oxygen will provide these same benefits for both helping and elevating their experience."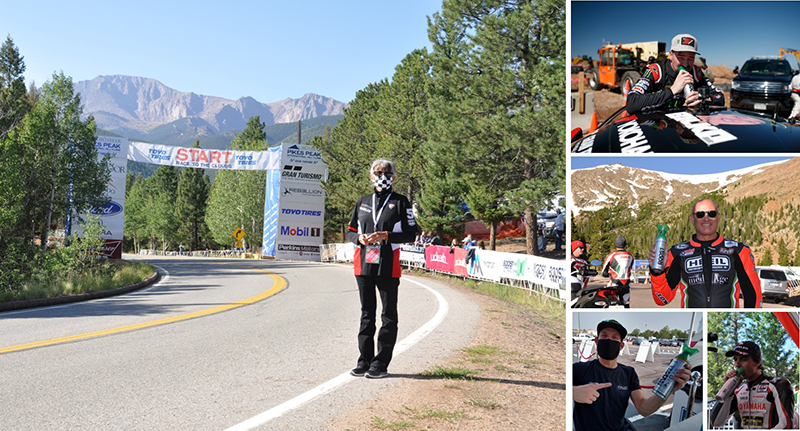 Founded in 2007, Boost Oxygen is the #1 trusted and worldwide leader for providing non-prescription, 95% pure supplemental oxygen available to consumers in the retail space. To learn more, visit BoostOxygen.com. To locate a retailer closest to you, visit the website's Store Locator feature.